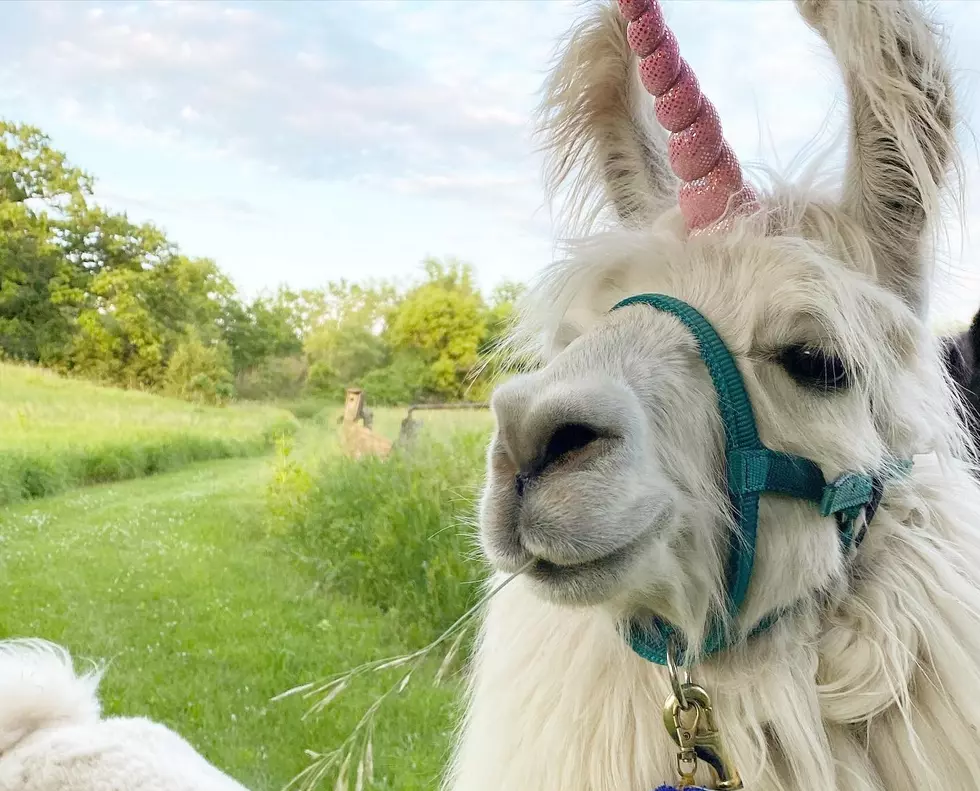 A Cedar Rapids Farm Was Featured in People Magazine [PHOTOS]
Prairie Patch Farm, Facebook
Who doesn't love llamas dressed in costumes?!
Prince Harry's face covers the latest issue of People Magazine that just hit newsstands on Friday, but it's not Harry's interview that caught the attention of Eastern Iowans flipping through the pages. If you open up page 24 of the May 2nd issue, you'll see some photos of llamas in costumes. Read the article, and you'll learn that those llamas are from right here in Cedar Rapids!
Prairie Patch Farm is a "private 50-acre wildlife refuge and nature preserve near Cedar Rapids, Iowa" that hosts one-of-a-kind llama experiences like Llama Hikes, Llama-Grams, Llamaween, Llama Yoga, and even Llama Santa! Over the weekend, the farm shared on social media that a entire page of People Magazine is dedicated to their llamas! The post reads:
"People

magazine featured us in the Stories to Make You Smile section in their latest issue which hit newsstands this past Friday! We are so grateful to care for these amazing llamas and it truly makes us smile to share them!"
The real star of the article is Earl, whose elaborate costumes have captured the hearts of Tik Tok users across the globe. According to the article, "Earl alone has portrayed four Disney princesses - with Elsa, his breakout role, winning 1.7 million views."
Prairie Patch Farm is run by Kahle Boutte, a former music therapist, and her husband Andy. In addition to all the activities they offer to guests at the farm, they also bring the llamas out to different events, schools, and even nursing homes. Oh, and they have an Airbnb on their property, too! You can read more about that HERE.
I actually got the pleasure of visiting Prairie Patch Farm last summer for a llama meet-and-greet, and I'll never forget it! It was an amazing experience and I can't wait to do it again. You can check out some photos from our visit below:
Brain & Courtlin Visit Prairie Patch Farm
Cedar Rapids Airbnb Lets You Hangout With Llamas
Prairie Patch Farm in Cedar Rapids is offering an Airbnb experience where you get to stay in a century-old farmhouse and pet llamas!