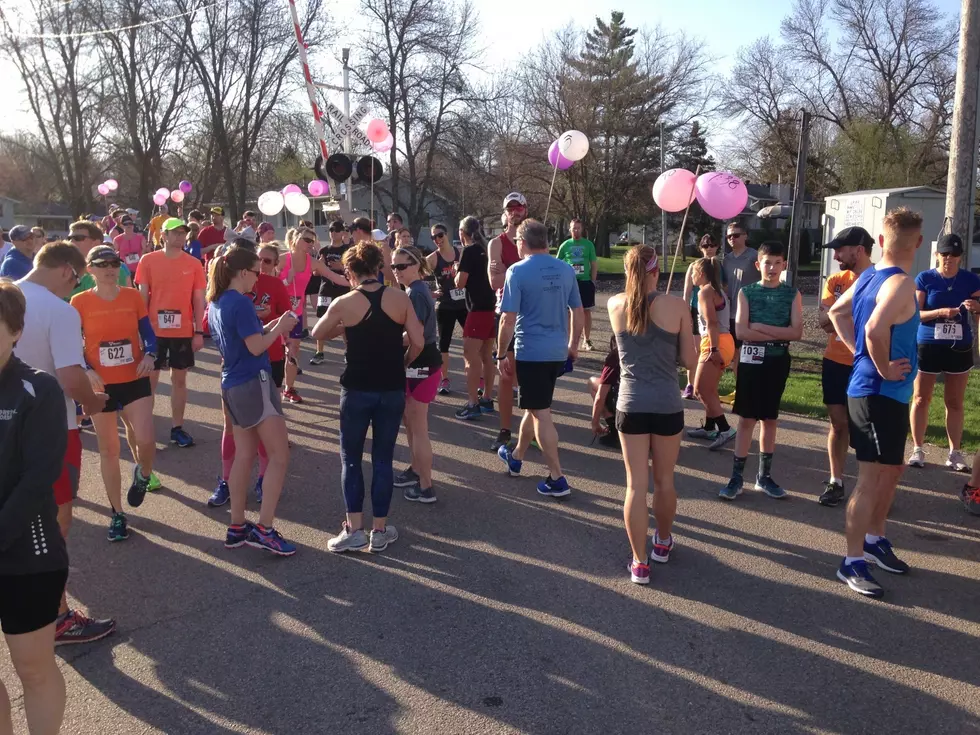 Owatonna's From the Heart Run Canceled
Roy Koenig/Townsquare Media (2018)
The annual From the Heart cancer fundraising run in canceled for 2020 due to restrictions on large group gatherings because of the coronavirus spread. Organizers announced on their website, "It is with a very heavy heart, that we must cancel this year's race. As a committee, we want to take responsibility in protecting our FTH families, participants and community as a whole."
This year's event was scheduled for May 2 and was to start from Lake Kohlmier and consist for a 5K run/walk as well as a half marathon and half marathon relay. A meal and auction were scheduled for Friday, May 1. Funds raised each year benefit local families in their battle against cancer.
This year's benefactors include Mark Woodrich, Jon Asmundson, and Nova Maas. Some money has already been raised according to organizer Beth Svenby from the SheTime ladies night out event at the end of February. Over more than a decade of holding the run, approximately $400,000 has assisted more than 30 local families.
Svenby said some money from people who have already registered will go to this year's families. Those entries will also be forwarded to 2021. She also said some general donations have come in as well. Svenby said mail-in registrations have been coming in and she felt confident this year would have been, "a great year, a great race."
She said the committee considered turning the event into a virtual run. They discussed that with Anderson Management, their promotional partner. There are some costs involved with running an event in a virtual manner and the decision was made to cancel.
On a personal note, I have run the half marathon the last couple of years and was looking forward to it again. I've always enjoyed talking about running with Svenby. Her disappointment in having to cancel From the Heart came through in a phone conversation on Monday. Hopefully the community can rally around a return of the event on May 1, 2021.