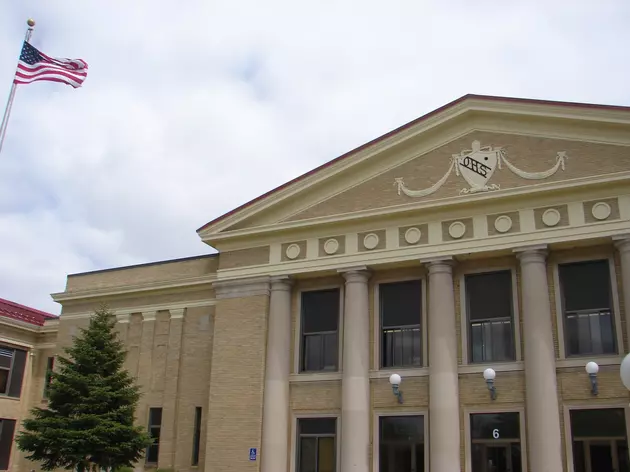 Owatonna School Plan Gets Education Department OK
Roy Koenig, Townsquare Media
The Owatonna School Board's proposal to replace the current nearly 100-year-old high school with a new building on the south side of town has received a positive review from the Minnesota State Departement of Education. Early voting on the bond referendum continues through November 4, 2019. Voting at the polls will occur on Tuesday, November 5.
In a news release from the school district, Education Commissioner Mary Cathryn Ricker states, "Based on the department's analysis of the school district's required documentation and other pertinent information from sources of the Minnesota Department of Education, the Commissioner of Education provides a positive review and comment."
Design points in the news release, indicate the new high school would include new classrooms, labs, and shops with modern technology, flexibility for changes as technology advances, an auditorium and music rooms, and a lunchroom that will double as a community commons area.
The new high school would be ADA and Title IX compliant, have a secure main entrance alongside the office, and enough on-site parking.
The location for the new high school was recently announced as being near the intersection of Highway 14 and 218. Federated Insurance has signed a letter of intent to purchase the land and gift it to the school district if the bond vote passes.
School district voters are asked to answer two questions. The first would sell bonds to build a new high school. The second question funds repurposing usable portions of the current facility. The first question must pass for the second question to pass. A simple majority is needed to pass.
A bond vote in May failed be a narrow margin. School district officials have held numerous public input forums to address the issues that prevented passage. Coffee and Conversation with Superintendent Jeff Elstad continues. See the schedule here.