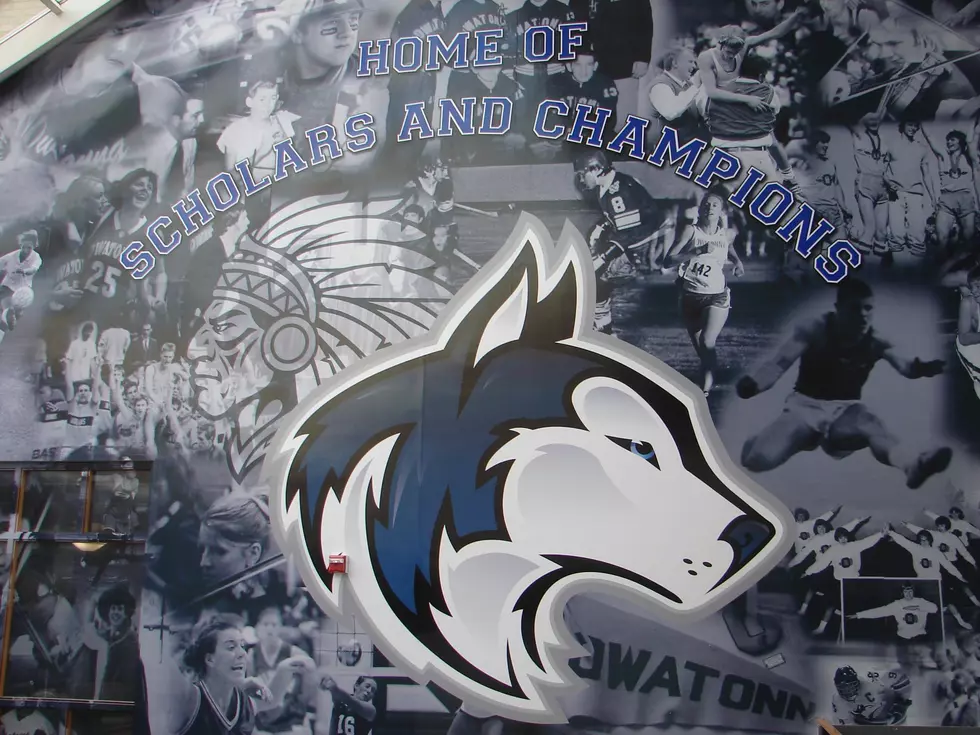 First Days of School at Owatonna High School
Roy Koenig/Townsquare Media
Enter your number to get our free mobile app
The 'first day' of school at Owatonna High School this year will actually be two days due to the hybrid learning model in place. In a newsletter emailed to district residents last week, the school district states Group 1 will have their first day at OHS Wednesday, September 2. Group 2 will report on Thursday, September 3. Each is instructed to "Go directly to 1st Hour." There is no school on Friday, September 4 as part of the Labor Day weekend holiday.
Students who are full-time distance learners were told, "Beginning September 2 check in daily on Schoology and your school email for teacher guided work and directions. You may be expected to join classes virtually for some learning and other activities will be done independently."
The e-newsletter reminds students they are "Required to wear a mask to school. One reusable mask will be given to you on your first day." Students should bring a backpack, "We will not assign lockers." It's also advised to bring a water bottle. Spigots will not be available, but the bottler fillers are still active.
OHS principal Kory Kath wrote a letter to students, "I hop this letter finds you well! With great enthusiasm, I welcome you to the 2020-2021 school year! This year will definitely be unique but our focus will still be on building great relationships and developing critical thinking for college and career readiness...Our school day still begins at 8:10 am and will conclude at 2:40 pm each day and those are the fours we want you to be connected with your teachers peers both online and in-person!"
Kath also stated, "Our mission is to inspire excellence. Every learner, every day. To prepare you for this journey, I am excited to announce that we will equip all of our students with a computer this year and enhance our digital learning platform."
Part of his conclusion says, "I know we face many challenges but our collective value around relationships and the desire to come together both in-person and through distance learning will bring progress!"
Gathering in the commons are will not be permitted.
Food lines will be marked to observe social distancing requirements.
No parking passes will be issued for first semester. Parking will be first come, first served until further notice.
NOSTALGIC: 8 Field Trips That all Southern Minnesota Kids Went on