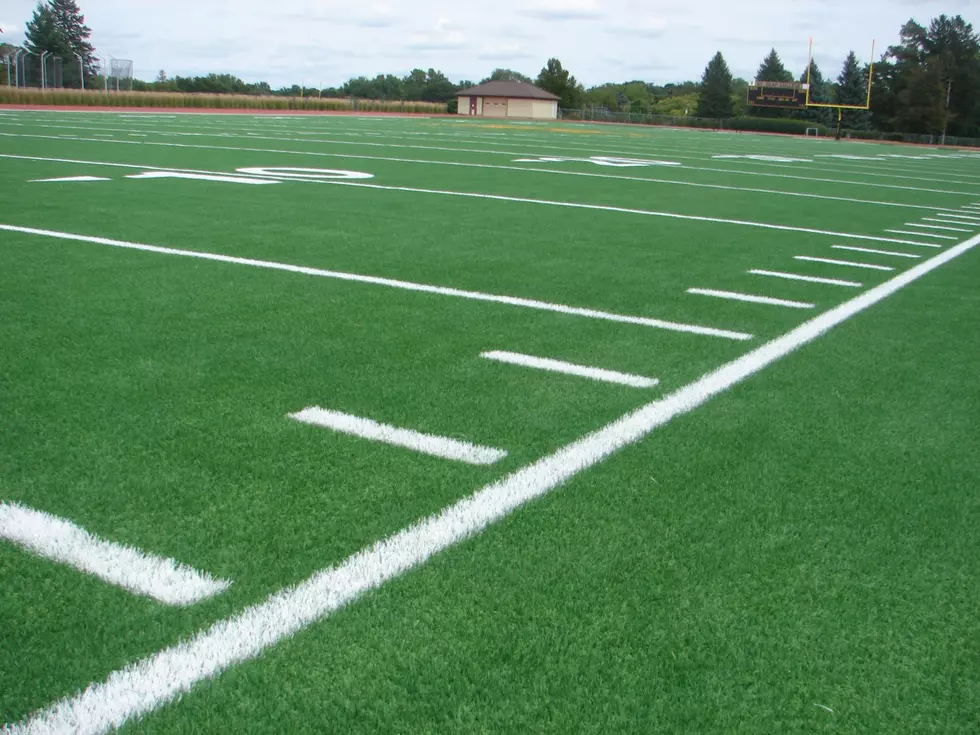 Owatonna Football Wins Title at Notre Dame Passing Camp
Roy Koenig, Townsquare Media
Owatonna captured the title at the Notre Dame passing camp Saturday by beating a team that had defeated them in pool play.
Coach Jeff Williams says the loss to Maine South (IL) was helpful in learning how to beat the same team in the finals. Owatonna lost 33-21 in pool play, but Williams says defensive coach Steve Noasconi was able to make the adjustments that ultimately led to the championship. OHS had been scoring at will until being stopped by the suburban Chicago school. Owatonna won the final 27-13.
The defense had several highlights plays on the day as well. Mitch Wiese had an interception and Jason Williamson had a pick-six. Williams says the event features teams from Indiana, Illinois and other spots that take football very seriously. He says the teams were filled with speed.
OHS has sent a 7-on-7 team to Notre Dame since 2012, said Williams, who is an Irish alum. In 2016 they made it to the round of eight, but ran out of steam in the 90-plus degree weather. This year the weather was more comfortable and the team got a roll, while still having fun.
Williams says on registration day several teams were on the field practicing while Owatonna's players were relaxing in their hotel. After qualifying for the championship game, the team was allowed a few minutes to get accustomed to the main stadium field at Notre Dame. Williams says most of that time was spent taking selfies and making social media posts.
Williams says the main goal of participating in summer leagues is to develop players for the high school season. Players learn how to get better at man-to-man coverage and run more concise pass routes. He says winning a title is fun, but the main objective is to win titles in the fall. OHS also won the recent Gustavus 7-on-7 tournament and is wrapping up play in the Lakeville league this week.
Twenty-two players joined coach Williams, Noasconi and Nate Skala. Marc Wiese traveled as well with Owatonna lineman Kadyn Mulert taking part in a lineman challenge. Owatonna will host a team camp in late July. Varsity practice begins August 14. The season opens September 1.