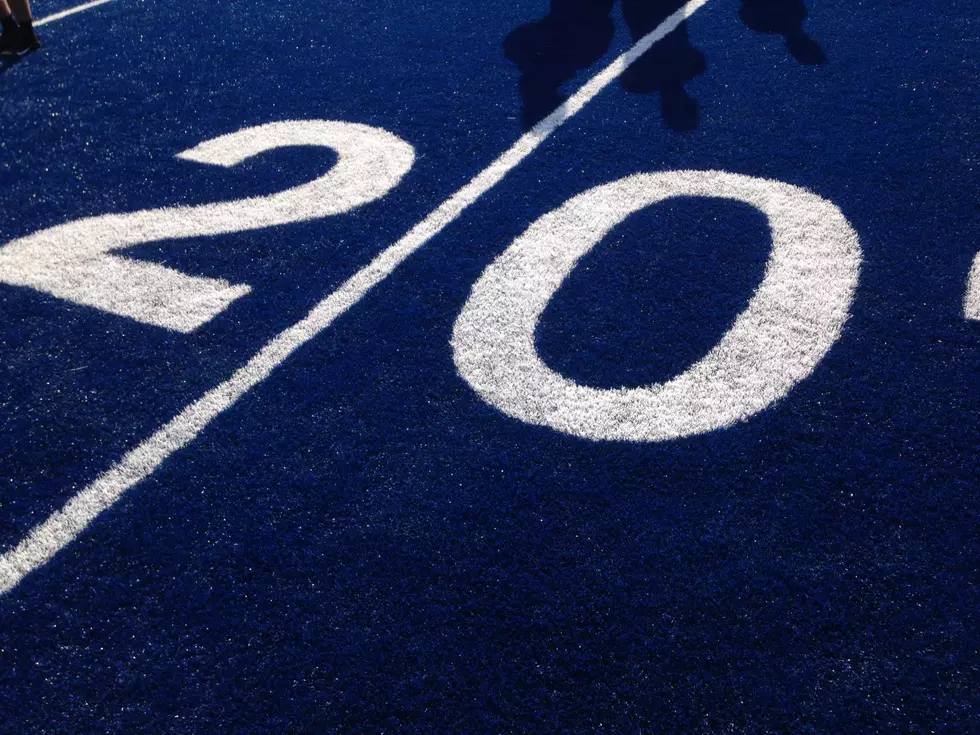 Owatonna Football Excels on Both Sides of the Ball
Roy Koenig/Townsquare Media
The old adage is that, "Defense wins championships." Modern day football seems to fly in the face of that. The average score in the 2016 Prep Bowl finals was 39-21. Owatonna answers that contradiction by leading the state tournament field in defense and offense.
The Huskies are giving up less than 12 points per game, which leads the Class 5A tournament field. Only Northfield and Cooper gave up fewer among all 5A teams, and both were upset in the playoffs.
Defensive coordinator Marc Achterkirch says a great week of practice was instrumental in shutting out Rochester Century in Saturday's section championship game.
In addition to holding Century to about 100 total yards, the Huskies forced four turnovers. Jason Williamson tied a school record with three inceptions in a single game. Head coach Jeff Williams remarked about the defense on Saturday's KRFO coaches show.
Offensively, Owatonna is the leading scoring team in all of Class 5A at nearly 48 points per game. That total would set a school record as well. Quarterback Abe Havelka has the single-season passing record for yards and touchdowns. Williamson has set the record for touchdowns in a season. Receiver Noah Budach is approaching the school record for yards in a season.
The Huskies play Mahtomedi Saturday November 11 at 6PM at Lakeville North High School. The winner advances to U.S. Bank Stadium for the semifinals Saturday November 18 at 7PM.