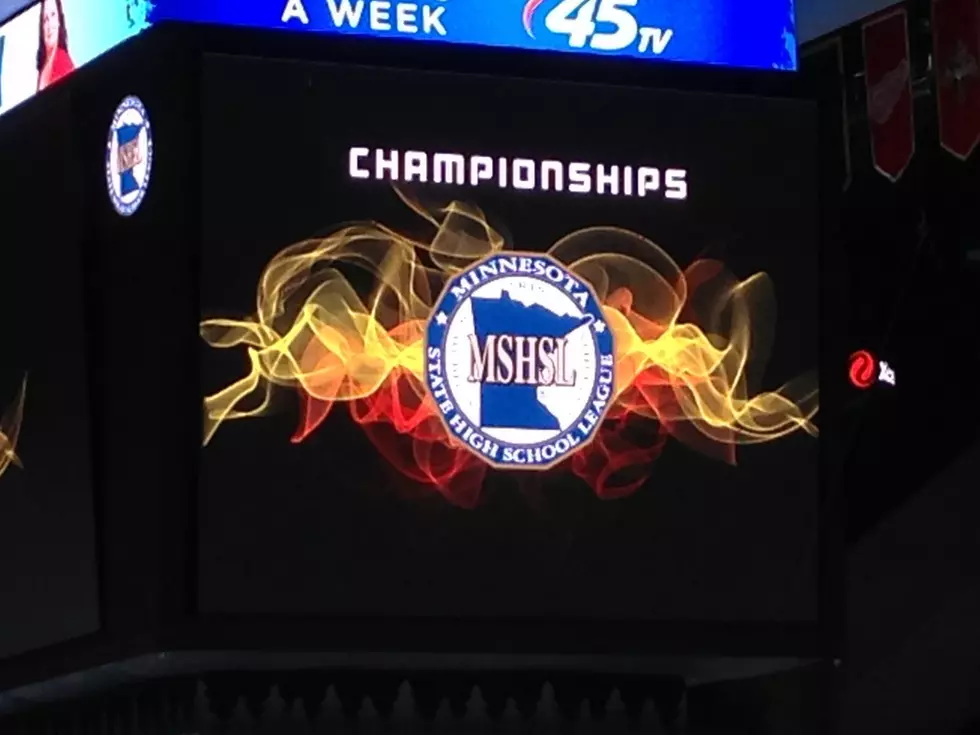 Owatonna Diver Advances to Saturday's State Finals
Roy Koenig/Townsquare Media (mshsl graphic)
Owatonna junior Allison An achieved her goal of advancing to the finals of the Class AA diving meet at the University of Minnesota Aquatic Center. She is in ninth place after two rounds on Thursday. The finals are Saturday at 6PM.
An told KRFO radio that she had fun in 2016 at state, but was hoping to do better than her sophomore year where she didn't make it out of the preliminaries. She had a strong first series of dives Thursday and was seventh after prelims with a total of 156.45, according to the standings posted by the Minnesota State High School League. Her total after the semifinals in 238.50.
In the interview, An said performing well in her first few dives builds her confidence. Diving coach Ken Ringhofer expressed the belief An could finish in the top ten, or even higher based on her scores during the season compared to the top scores at state in 2016. An's preliminary tally was 133.55 last year, making this year's effort more than a 20-point improvement.
Swimming preliminaries are scheduled for Friday, while the divers take a day off. Finals are Saturday, November 18 at 6PM. Tickets are $8 and sales begin at 4:30PM at the aquatic center.