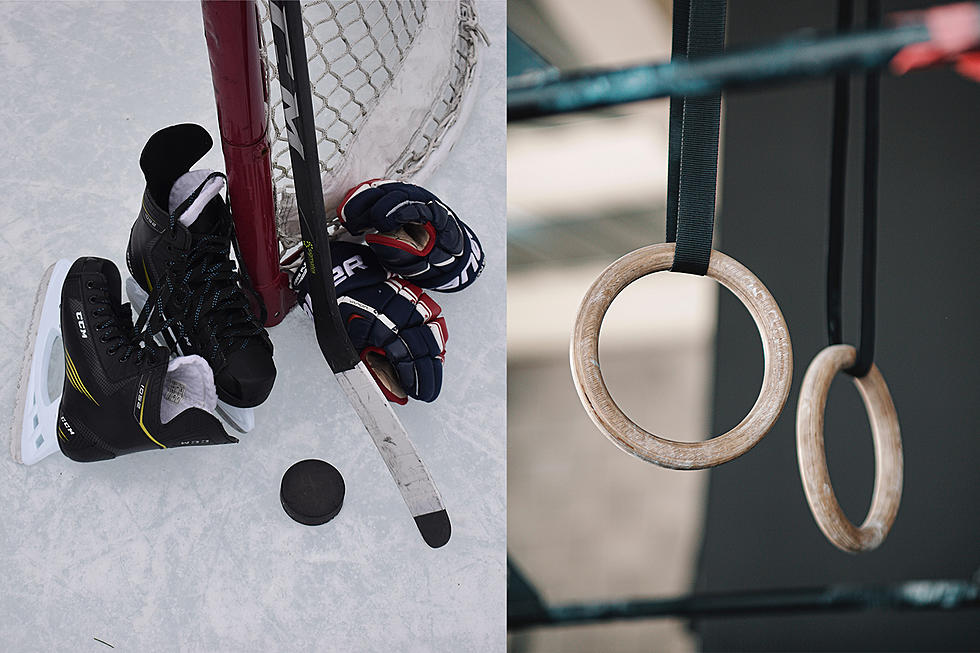 MSHSL Shares Update On Minnesota Girls Hockey + Gymnastics Tournaments With Snowstorm Approaching
Unsplash
It's tournament time in Minnesota, which means it is also time for some snowstorms. That's the anecdotal outlook of many Minnesotans when we get into the March high school sports tournament season.
Late February and March see a number of state athletics championships, which coincides with what is often a snowy time of year for the Land of 10,000 Lakes, and this year looks no different.
With a snowstorm currently setting a bullseye on the Twin Cities for Wednesday and Thursday, upwards of two feet of snow could fall just in time for a pair of state athletics competitions to get underway. The National Weather Service in the Twin Cities published updated information earlier today (February 21), painting a very snowy picture for the metro area.
This, unfortunately, times out almost perfectly with the state girls gymnastics and state girls hockey tournaments. Both of these events will be held in the Twin Cities. The girls hockey tournament starts on Wednesday, running through Saturday, and the girls gymnastics tournament runs Friday and Saturday.
This will bring competitors and spectators from across the state to the Twin Cities, which brings questions to mind about getting to the tournaments as a majority of the state will see aggressive winter conditions - especially in and around the metro area, where the tournaments will be held.
In a statement issued by the Minnesota State High School League, they urged teams competing this week to "make travel plans accordingly", explaining that the tournament will go on as planned.
They went on to say in their statement (via KARE 11), saying
The Minnesota State High School Girls Hockey and Gymnastics State Tournaments for this week are expected to take place as scheduled. Teams are being encouraged to watch the weather and make travel plans accordingly. We look forward to hosting two great tournaments.
As for fans hoping to cheer on their athletes, the MSHSL issued an additional recommendation on their Facebook page about this week's tournaments. In the post highlighting the girls hockey tournament, they stress that fans should only purchase tickets after transportation has been confirmed, as tickets are nonrefundable.
They go on to say that all tickets for the hockey tournament are general admission, and prices will not change, so waiting to confirm your arrival will help you avoid spending money on the tickets without being able to get a refund if you can't make it due to the weather. That said, they do also note in their post that tickets are first come, first served as well.
The girls gymnastics tournament will take place at Roy Wilkins Auditorium in St. Paul February 24 and 25, while the girls hockey tournament will happen at Xcel Energy Center February 22-25.
The local representation for the Twin Ports area in these tournaments will be the Proctor/Hermantown Hockey Team competing in the girls hockey tournament. They will open the Class A tournament against Mankato East on Wednesday, February 22 at 11 am.
Check Out Minnesota's 'MOST' Sports Themed Airbnb: The Sports Shack
There aren't words to describe the completeness of the detail of the sporting look in each of these rooms. Behold, the Sports Shack.
NOTE: Each photo is a link to that room's Airbnb profile.