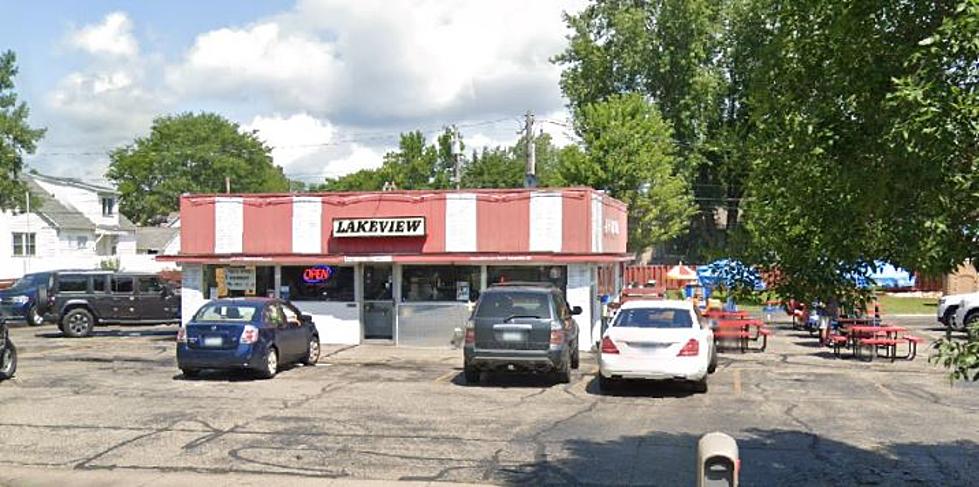 Minnesota's Oldest Drive-In Restaurant is 84 Years Old and Open for the Season
Google Maps
Drive-in restaurants are so fun. It's an experience that's not common, which makes it extra special. This drive-in restaurant in southeast Minnesota is even more special to the people in the surrounding area because it's the oldest drive-in restaurant in the state, so it's been around for generations. They also just opened their doors for the season on March 10th!
Here and there around Minnesota, you'll come across drive-in restaurants. I think the most common drive-in restaurants people think of are Sonic and A&W. But Minnesota's oldest drive-in restaurant isn't either one of those. It's also not one where you drive up to an order window and you wait in your car.
Lakeview Drive Inn first opened in 1983 in Winona. Based on pictures it looks like a cute little building where you park and walk up to the order window, like a walk-up DQ. Then you can eat at the small counter they have inside, one of the picnic tables outside, or in your car. It looks like such a fun place to check out plus they have a huge menu with super cheap food! They've got a quarter-pound cheeseburger for less than $5.
One item on their menu that they're famous for is their root beer. It's "made from scratch with [their] own exclusive recipe" and served in old-fashioned frosted mugs. Yum! I don't drink pop almost ever but made from scratch root beer in a frosted mug is where I'll make an exception. That sounds way too good to pass up!
If you want to check out more delicious restaurants in southeast Minnesota, keep scrolling for small-town restaurants that are worth the drive.
Listen to the Get Up & Go Morning Show w/ Dunken & Carly On-Demand below, with the 106.9 KROC app, and on the following podcasting services:
Apple | Google | Spotify
ROAD TRIP! 60 SMALL TOWN RESTAURANTS YOU HAVE TO VISIT IN SOUTHEAST MINNESOTA
Our listeners chimed in with their favorite small-town restaurants and even told us what to order when we visit. Below you'll see 60 great restaurants that you should try as you travel around southeast Minnesota.