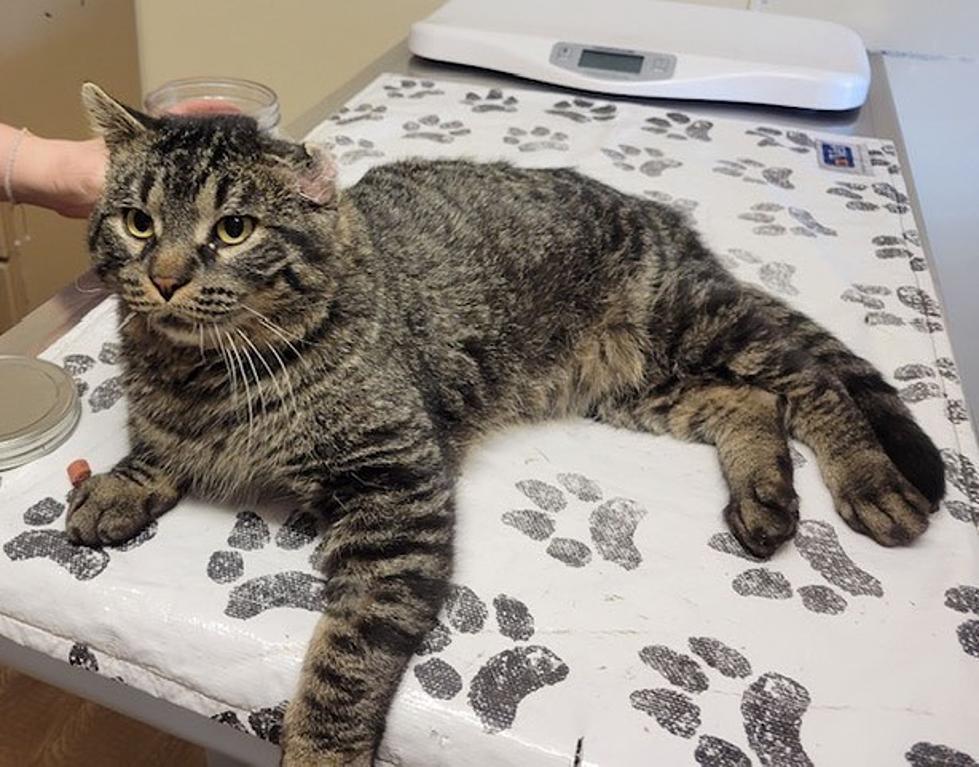 This 'Big Teddy Bear' Named Buster Is Looking For His 'Purr-fect' Fit
Image Credit: Michaela Tews
Time for our adoptable animal of the week, and this week our featured pet is Buster, who showed up on a farm near Waseca and is now looking for his fairytale ending, which is a family that fits JUST right.
Michaela Tews has more on Buster's story, and what kind of family would be the right fit for him to enjoy the rest of his days.
Meet our big teddy bear, Buster! We don't know much about Buster's early life until he showed up at a farm near Waseca late this past fall. Buster is a lover, not a fighter, but the resident tomcat didn't want him there. Between skirmishes with that cat and possible frostbite, Buster's left ear was in rough shape. We got him to a vet who neutered him and fixed up his ear, but he will always have a "cauliflower ear." He hears just fine out of it, and we think it adds to his charm!
Buster is about 2 years old and is possibly the friendliest cat in the world! His foster mom's nickname for him is "Velcro" because he likes to be right by her as much as possible. He is a purrbox who loves to snuggle and be petted and held. He loves playing with the other cats in his foster home, so would do well in a home with another cat. He also gets along fine with the respectful dog in his foster home. Kids would also likely be fine as long as they are considerate and respectful. Buster does need some help with minor cleaning of his repaired ear once or twice a week, but otherwise, he is very healthy, FIV and feline leukemia negative, neutered, and current on all vaccinations.
You can learn more about how you can adopt Buster or any of his friends from Helping Paws of Southern Minnesota by clicking here.
As always we love to feature an update from a recently adopted animal that may have been featured here.
A big congratulations to Jewel, now known as Tali, and her owners on her adoption and successful transition!
Top 32 Things that Stress Out People While They are Driving
You hop in your car and are ready to go but then panic sets in because _______.
There are so many answers that can go in that blank. In fact, you may have had one of those stresses just a little bit ago in your car. Look below to see some of the top things that stress people out while they are driving in Minnesota, Iowa, Illinois, and Wisconsin.
15 Pictures Of Pets To Perk Up Your Day