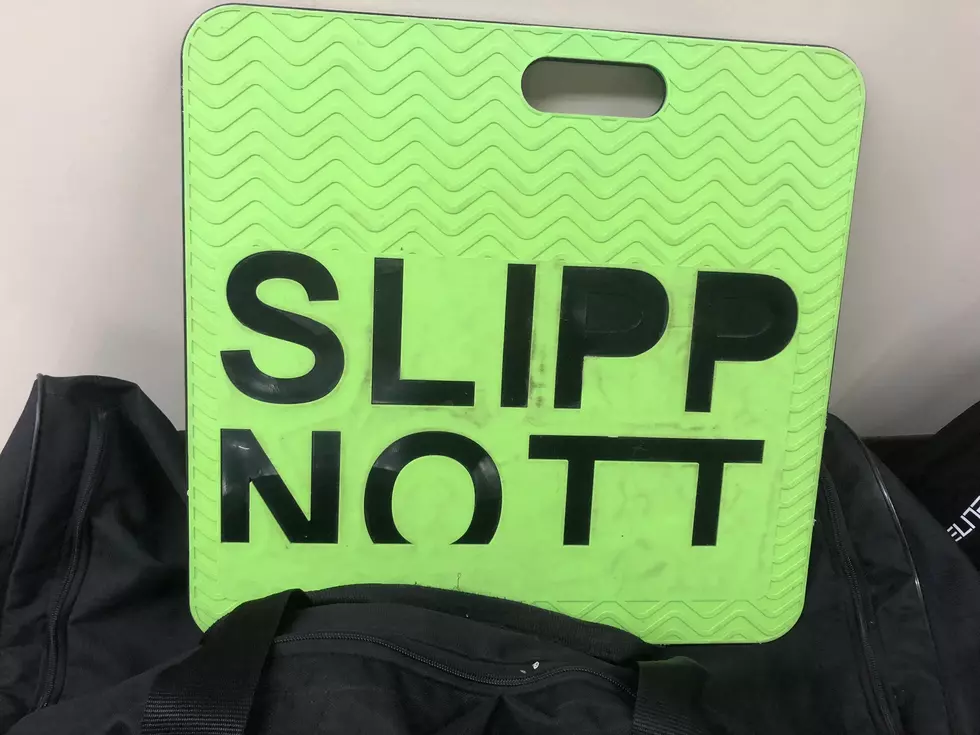 Owatonna Boys Basketball Enters State Rankings
Essential Basketball Gear for Traction. Photo by Gordy Kosfeld
Minnesota Basketball News has released their updated rankings for the Top 20 teams in each class of girls and boys high school basketball.
The Owatonna Huskies boys have been on a roll lately and are rated #19 in the biggest schools class this week.  The Huskies are the defending Section 1AAAA Champions.
Goodhue girls and boys are both rated #4.  Girls in Class 2A, boys 1A.
Hayfield girls and boys are both ranked.  Girls #6 in Class 1A, boys #7 in 1A.
Mankato East girls and boys are raked.  Girls #15, boys #7 in Class 3A.
Austin girls and boys are rated.  Boys #11, girls #14 Class 3A.
Stewartville girls and boys ranked.  Girls #5, boys #16 Class 3A.
Lakeville North boys and girls are rated.  Boys #4, girls #10.
Lakeville South girls and boys.  Girls #11, boys #14.
Eagan boys and girls.  Boys #20, girls #18.
Lake City boys are still atop Class 2A with no losses. #1 in Class 1A New Life Academy.
#1 Class 3A and Class 4A are unchanged on the boys with Totino-Grace and Park Center listed respectively.
Top girls teams in each class are nearly the same. There is a new #1 in Class 1A with Mountain Iron-Buhl gaining the top spot despite 3 losses.  Mayer Lutheran dropped to #3 with undefeated Buffalo Lake-Hector-Stewart at #2.
#1 Class 2A is still Providence Academy.  Class 3A Benilde-St. Margaret's and Class 4A Hopkins.
Complete listings are below:
MBBN Girls Top 20
Class 1A
Mountain Iron-Buhl
Buffalo Lake-Hector-Stewart
Mayer Lutheran
Hancock
Fosston
Hayfield
Henning
Belgrade-Brooten-Elrosa
BOLD
Nevis
Badger-Greenbush-Middle River
Braham
Goodridge-Grygla
Breckenridge
Grand Meadow
Underwood
Barnum
Kelliher-Northome
Cromwell-Wright
Lac qui Parle Valley
Class 2A
Providence Academy
New London-Spicer
Albany
Goodhue
Minnehaha Academy
St. Croix Lutheran
Perham
Rochester Lourdes
Pequot Lakes
Lake Crystal-Wellcome Memorial
Montevideo
Holdingford
Caledonia
Luverne
Sauk Centre
Minneapolis Roosevelt
Southwest Christian
Glencoe-Silver Lake
LaCrescent
Pelican Rapids
Class 3A
Benilde-St. Margaret's
Becker
Jordan
Grand Rapids
Stewartville
Alexandria
Holy Angels
Red Wing
Monticello
DeLaSalle
Visitation
Detroit Lakes
Marshall
Austin
Mankato East
Mahtomedi
North St. Paul
Cloquet
New Ulm
Delano
Class 4A
Hopkins
Chaska
Wayata
St. Michael-Albertville
East Ridge
Maple Grove
Minnetonka
Eden Prairie
Rosemount
Lakeville North
Lakeville South
Stillwater
Rochester Mayo
White Bear Lake
Robbinsdale Cooper
Rogers
Anoka
Eagan
Roseville
Centennial
MBBN Boys TOP 20
Class 4A
Park Center
Maple Grove
Eastvieew
Lakeville North
Minnetonka
Wayzata
Buffalo
Hopkins
Farmington
Shakopee
Andover
East Ridge
Stillwater
Lakeville South
Eden Prairie
Cretin-Derham Hall
Mounds View
Brainerd
Owatonna
Eagan
Class 3A
Totino-Grace
Benilde-St. Margaret's
DeLaSalle
Mahtomedi
Orono
Alexandria
Mankato East
Hermantown
South St. Paul
Delano
Austin
Princeton
Becker
Big Lake
Worthington
Stewartville
St. Anthony Village
Winona
St. Cloud Tech
New Ulm
Class 2A
Lake City
Holy Family Catholic
Maranatha Christian
Lake Crystal-Wellcome Memorial
Maple River
Minneapolis North
Albany
Minnehaha  Academy
Perham
Esko
Watertown-Mayer
Mora
Norwood -Young America
Plainview-Elgin-Millville
Sauk Centre
Minneapolis Edison
Thief RIver Falls
West Central Area
St. Cloud Cathedral
Two Harbors
Class 1A
New Life Academy
Cass Lake-Bena
Cherry
Goodhue
Henning
Russell-Tyler-Ruthton
Hayfield
Lakeview
Belgrade-Brooten-Elrosa
Ada Borup- West
Lyle Pacelli
Spring Grove
Browerville-Eagle Valley
Northland
Sacred Heart
Deer River
Border West
Fosston
Legacy Christian
Warren-Alvarado-Oslo
LOOK: What major laws were passed the year you were born?
Data for this list was acquired from trusted online sources and news outlets. Read on to discover what major law was passed the year you were born and learn its name, the vote count (where relevant), and its impact and significance.