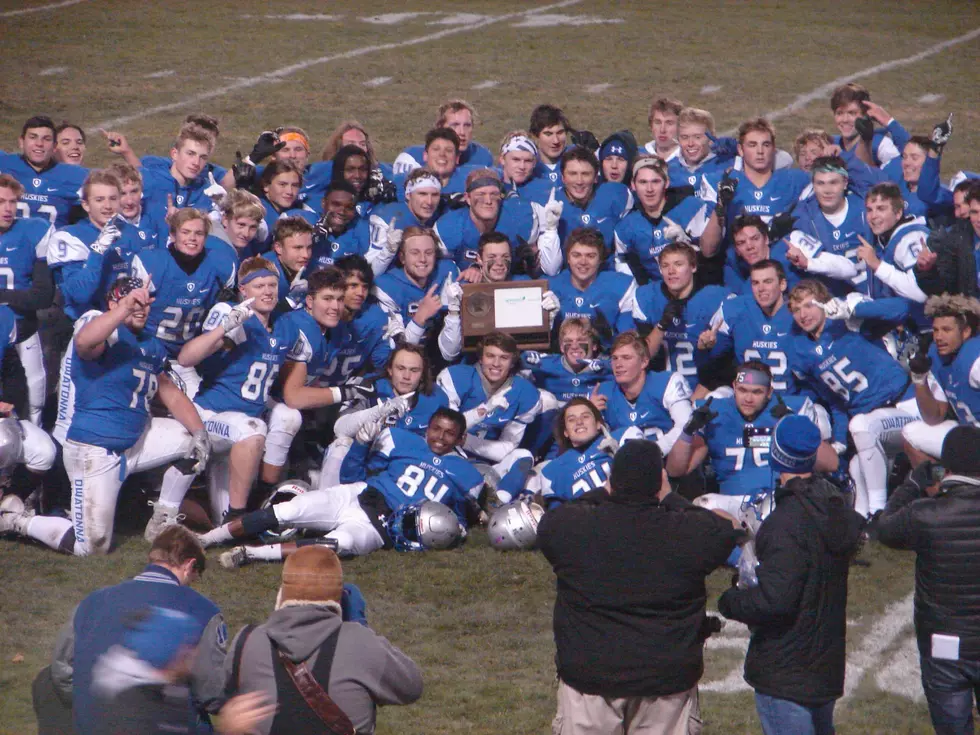 Huskies Repeat as Section Football Champs
Roy Koenig/Townsquare Media
Owatonna scored all the points they would need in the opening minute of the Section 1-5A football championship game at OHS Friday night. Abe Havelka tossed a screen pass to Noah Budach in the right flat and he sprinted up the sideline for a 55-yard touchdown to put the Huskies up 7-0 just 54 seconds into the game. Owatonna went on to a 37-0 win over Rochester Century to repeat as section champs.
It's the Huskies fourth title in the last six years. They will play Mahtomedi Saturday November 11 at Lakeville North High School at 6PM. The winner advances to U.S. Bank Stadium for a semifinal game on November 18.
The Huskies held the Panthers to about 100 total yards and forced four turnovers, while not having any giveaways of their own. Jason Williamson intercepted three passes. After rushing for a school-record 343 yards against Century during the regular season, Williamson was held to a mere 60 yards rushing. However, he caught a short screen pass and made a pair of dazzling moves to score a 30-yard touchdown midway through the second quarter that pushed Owatonna's lead to 21-0.
Havelka had four scoring strikes, three to Budach, who had 201 yards on eight catches. Havelka also ran one in and Josh Nelson kicked a 22-yard field goal for the 9-1 Huskies.
Listen every morning at 7:40 for the KRFO local sports update on AM 1390.