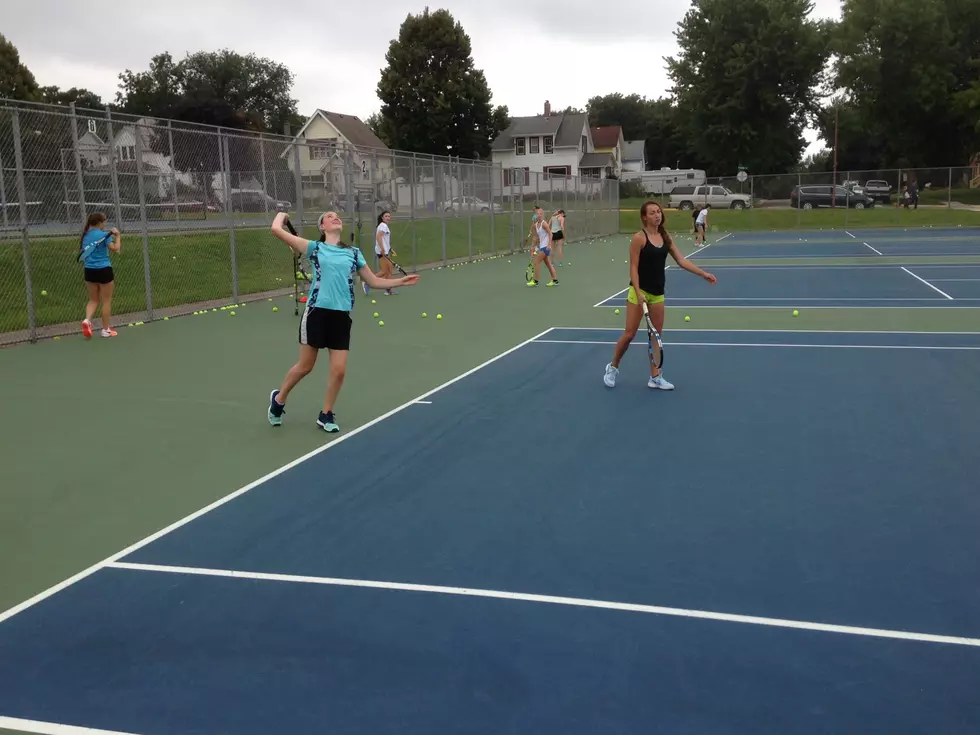 Huskies Girls Tennis Hopes to Play for Trip to State Tuesday
Roy Koenig/Townsquare Media
Owatonna has advanced to the Section 1AA girls tennis finals in each of the last four years, losing to Rochester Mayo each time. The Huskies face a formidable obstacle in Tuesday morning's semifinals to get another chance at the title.
No. 2 seed OHS (19-1) plays No. 6 seed Northfield at 9AM at the Rochester Athletic Club. The winner plays either No. 1 Mayo or No. 4 Century in the finals at 1PM Tuesday. Mayo has won 20 of the last 21 section crowns.
Huskies coach Curt Matejcek knows his team will have a battle with Northfield, who Owatonna beat 4-3 early in the season when the Raiders No. 1 singles player had to stop playing due to injury. The Raiders swept the Huskies in doubles. Matejcek was not surprised that Northfield beat No. 3 seed Lakeville North in the quarterfinals and said getting a win somewhere in doubles will be a key.
Matejcek was recently named the Big Nine girls tennis coach of the year. He credits the girls for their hard work in putting together such a great season.