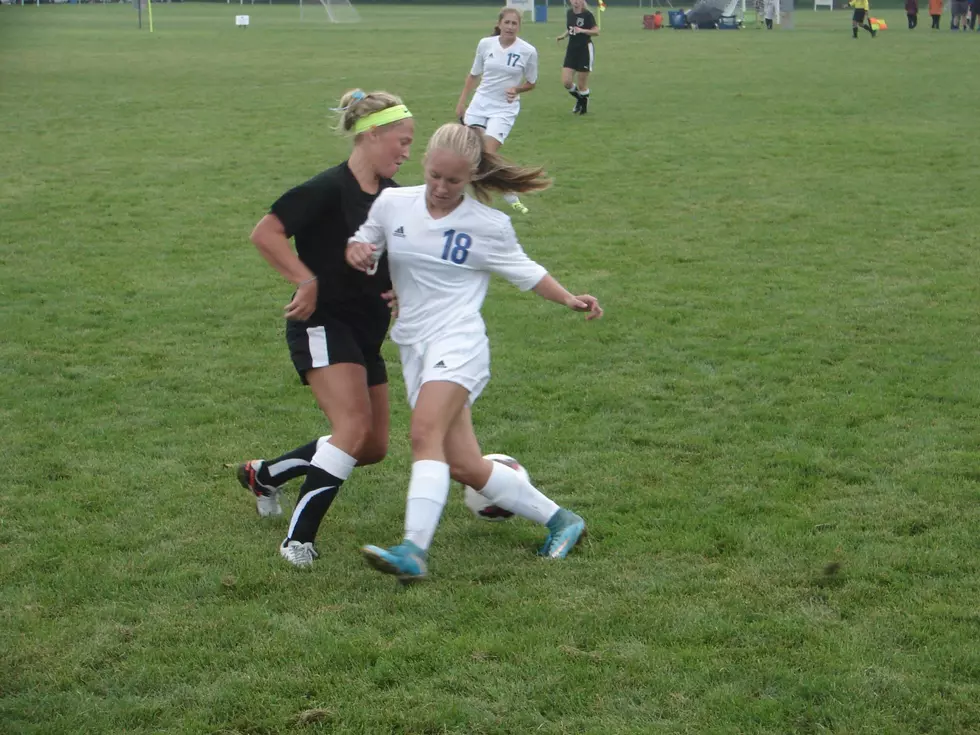 Huskies Girls Soccer Wins Playoff Opener; Thursday's Game to be on KRFO
Roy Koenig/Townsquare Media
Top-seeded Owatonna opened the Section 1AA girls soccer playoffs with a dominating 6-1 victory over New Prague Tuesday at the Lincoln Soccer Complex. The Huskies will host No. 5 seed Farmington Thursday at 7PM with coverage presented on KRFO AM 1390. The Tigers blanked Rochester John Marshall 2-0 in the quarterfinals. The Huskies opened their season with a 2-0 win over Farmington in late August.
Senior Margo Achterkirch returned to Owatonna's lineup and promptly gave the Huskies a 1-0 lead. Acterkirch injured her foot several weeks ago that left her in a walking boot, including during her time reigning as homecoming queen. Junior Jordan Whalen put OHS up 2-0 with the first of her three goals. Sophomore Asia Buryska scored back-to-back markers to double the Huskies lead.
The Trojans broke the shutout to make the score 4-1. Whalen scored the next two goals for her hat trick and the 6-1 final. Senior Sophie Amundson had at least two assists. It was Owatonna's tenth straight win. Seven of those victories have come by shutout. Owatonna allowed a single goal in the other three.
The winner of Thursday's match will advance to the section final Tuesday October 17. Owatonna's girls have never qualified for the state soccer tournament.