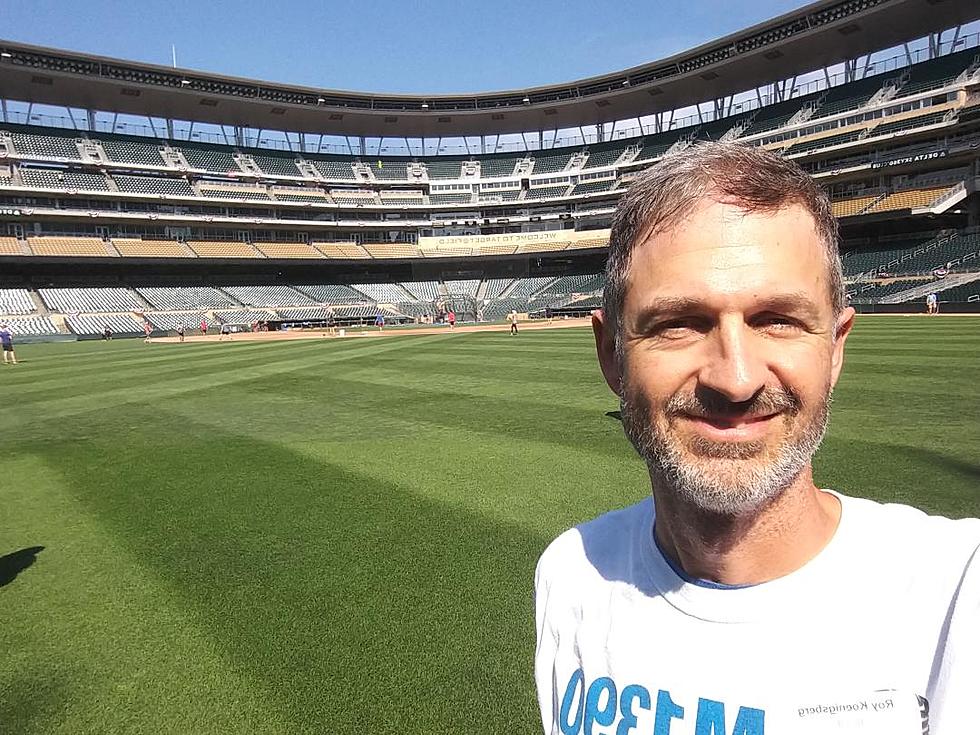 How Much for Your Face to Attend a Twins Game?
Roy Koenig/TSM
You can't attend Twins' baseball at Target Field. But your face can. When cardboard cutouts of heads started popping up at games on opening weekend of the Major League Baseball season you knew it was going to come to this. For a fee your likeness will be put on display in a lower-level seat at Target Field. The cost is $80 or just $40 for season ticket holders.
For that price the Twins will produce a "big head" that stands two-and-half feet tall. It will be "authenticated and returned to fans after the season as a keepsake," according to the Twins website. I assume it will be made of weather-proof material. But the team cautions, "Twins cannot guarantee the condition of your cutout after exposure to weather, outdoor elements, and balls leaving the playing field."
They point out that if you purchase more than one, "The Twins cannot guarantee they will be placed next to one another in the stadium." That's one way to socially distance yourself from the rest of your family. The Twins are offering a limited number of cut-outs and they will start appearing during the team's second home stand which starts August 14.
Your face could be right next to Joe Mauer, John Gordon, Tony Oliva, or one of many other former famous Twins' players and broadcasters.
The posting encourages you to wear a Twins hat, though it's not required. Things not to include in a submitted picture include social media handles or hashtags, advertising messages, names of ball players, negative messages, and political statements, among other no-no's. There's no indication that you can request any food or beverage pictures to include with your "big head" but maybe that will come later as another revenue source for the club.
The team says, "In the event of fans entering the ballpark, cutouts could be repositioned." It would be a shame if a cutout had a better seat than you did. Although I guess that would give you a chance to sit with yourself at a game.
KEEP READING: Here are 50 of the most famous sports goofs