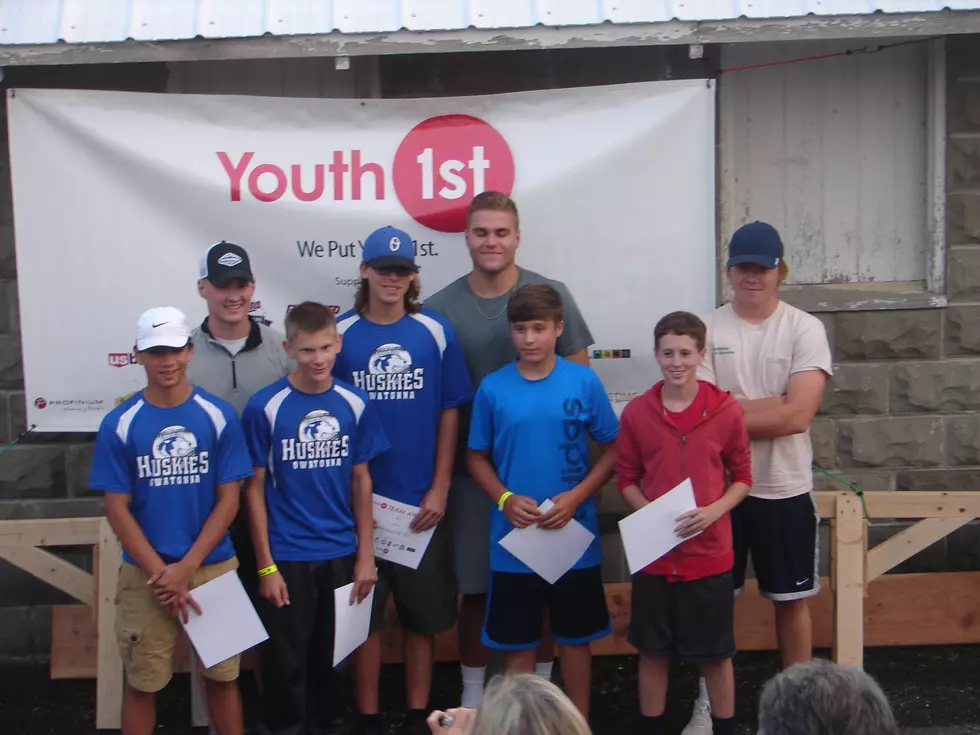 How About A Rack Of Ribs For $12?
Roy Koenig/Townsquare Media
It's time once again for the latest Pigskin and Pork fundraiser for Youth1st. This Thursday, September 27 and Friday, September 28 from 11-7PM at Cashwise Foods in Owatonna enjoy a full rack of ribs for $12 and the meal deal for $9. The meal includes ribs, 2 sides, cookie and a drink. Picnic seating will be available or take out for the Viking game Thursday night or take it along as you travel to Mankato for the Husky game on Friday.
The Steele County blades will be assisting with the serving and delivery. Orders of 10 or more can order free delivery by calling (612) 968-9192. Prizes to win include a gas grill along with grill tools and a 450 meat gift card from Cashwise Foods.
Proceeds benefit Youth 1st and Youth 1st team awards. Youth 1st promotes good sportsmanship among are youth.
Brush pick up in Owatonna from last week's storms will now begin October 1