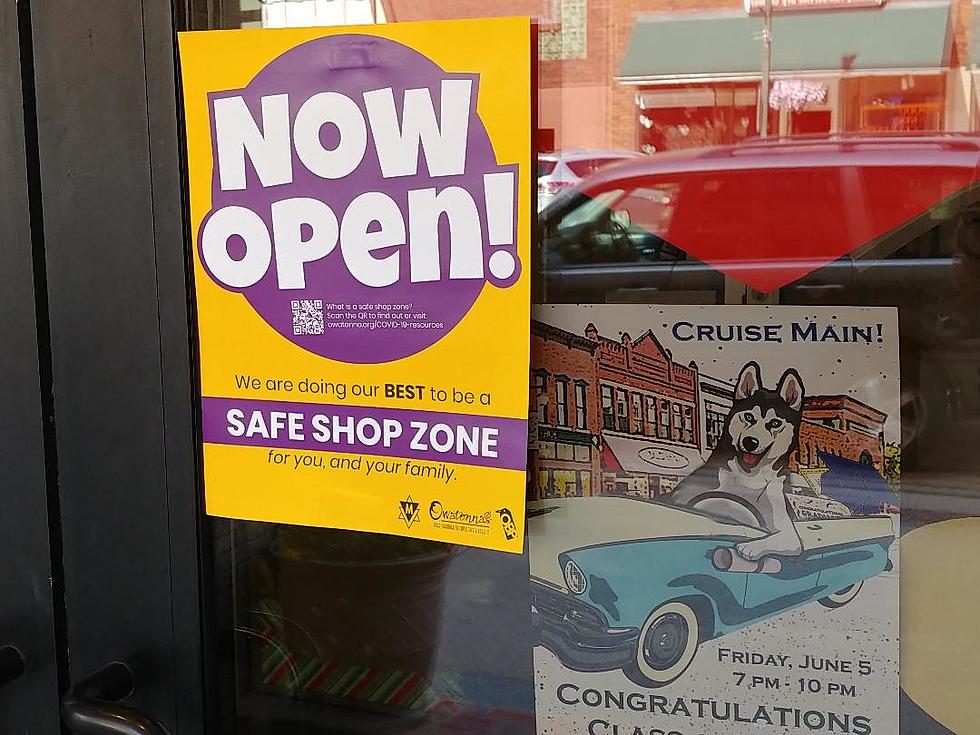 Grant Money Coming for Owatonna Small Businesses
Roy Koenig/TSM
Enter your number to get our free mobile app
The Owatonna Area Chamber of Commerce announced in their Tuesday Talk e-newsletter that grant money is on the way to assist small business in Owatonna. The information indicates that $1 million will be put into a fund to make grants to small businesses through CARES Act dollars from the city of Owatonna and Steele County.
The newsletter says, "Criteria for the grants are being finalized, but indications are that businesses of 50 employees or less will qualify if they had negative impact from the pandemic."
Business After Hours for August is at the Steele County Fairgrounds Beer Garden at 5:30 pm on Friday, August 21. The event is co-hosted by the fair, Berkshire Hathaway HomeServices Advantage Real Estate, Block Plumbing and Heating, and Cash Wise Foods.
Face coverings are required except when seated with food and drink. Attendees should use Elm Street and park near the Beer Garden, so to not interfere with the Fair Food Fest Trail happening on the fairgrounds Friday through Sunday.
Other notes from the chamber office:
If you need more face masks, stop by the chamber office. Even if your business already picked up a box, they have received more masks to distribute for use by employees or to have for customers.
Candidate forums will take place Mondays in October and the first week in November to familiarize residents with those seeking public office.
The county and city are creating a 2040 Transportation Plan and are asking for widespread input.
MNDOT has closed Steele County Road 16 and Dodge County Road 3 as part of the Highway 14 expansion project.
KEEP READING: 10 Back-to-School Items Kids Must Have for Distance Learning