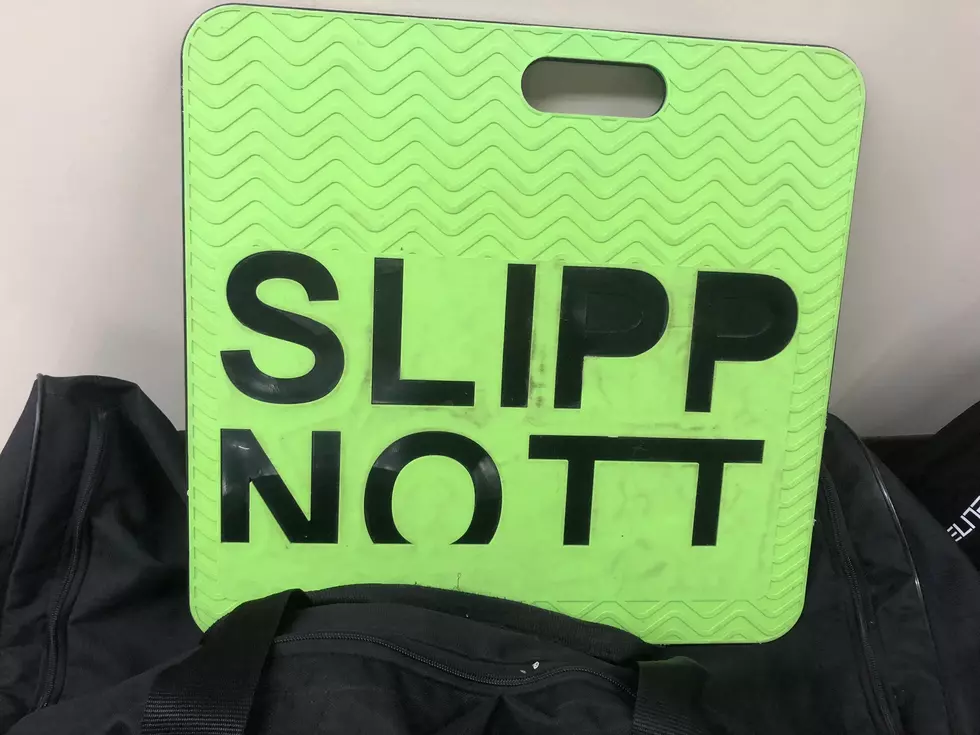 Four Big Nine Girls Basketball Teams Among State's Elite
Essential Basketball Gear for Traction. Photo by Gordy Kosfeld
The latest Minnesota Baksetball News High School Girls Basketball Rankings have four Big Nine teams listed along with four Hiawatha Valley League teams.  There are also four teams out of the South Suburban Conference listed in the top 15 in Class 4A.
From the Big Nine in Class 3A, Austin is #6, Red Wing #7, Mankato West #14.  Rochester Mayo is #19 in Class 4A.  H-V-L teams ranked in Class 2A are #3 Rochester Lourdes, #7 Goodhue, #16 Stewartville, #17 Lake City.
The South Suburban has Farmington #3, Rosemount #8, Shakopee #13, Burnsville #15.
Waterville-Elysian-Morristown suffered their first loss of the season the past week to Class 2A state ranked Belle Plaine.  The Buccaneers are #5 in Class 1A.  Blooming Prairie is #7.
The complete Minnesota Basketball News girls basketball rankings are below:
1. Minneota

2. Cromwell-Wright

3. Mountain Iron-Buhl

4. Walker Hackensack-Akeley

5. Waterville-Elysian-Morristown

6. Henning

7. Blooming Prairie

8. Mayer Lutheran

9. Cherry

10. Hills-Beaver Creek

11. Heritage Christian

12. Southwest MN Christian

13. Sleepy Eye St. Mary's

14. Ada-Borup

15. Springfield

16. Buffalo Lake-Hector-Stewart

17. Red Lake County Central

18. BOLD

19. Southland

20. Warren-Alvarado-Oslo
1. Sauk Centre

2. Fergus Falls

3. Rochester Lourdes

4. New London-Spicer

5. Minnehaha Academy

6. Proctor

7. Goodhue

8. Providence

9. Pelican Rapids

10. Waseca

11. Duluth Marshall

12. Belle Plaine

13. Pine City

14. Albany

15. Mesabi East

16. Stewartville

17. Lake City

18. Winona Cotter

19. Royalton

20. Holy Family
1. DeLaSalle

2. Becker

3. Simley

4. Marshall

5. Holy Angels

6. Austin

7. Red Wing

8. Waconia

9. St. Paul Como Park

10. Hill-Murray

11. Mahtomedi

12. Alexandria

13. Hermantown

14. Mankato West

15. Hutchinson

16. St. Croix Lutheran

17. Richfield

18. St. Peter

19. Bemidji

20. Big Lake

Class 4A 
1. Hopkins

2. Wayzata

3. Farmington

4. St. Michael-Albertville

5. Centennial

6. Park Center

7. Stillwater

8. Rosemount

9. Maple Grove

10. Chaska

11. Elk River

12. Eden Peairie

13. Shakopee

14. Minnetonka

15. Burnsville

16. Blaine

17. Minneapolis South

18. Forest Lake

19. Rochester Mayo

20. Robbinsdale Cooper
Enter your number to get our free mobile app