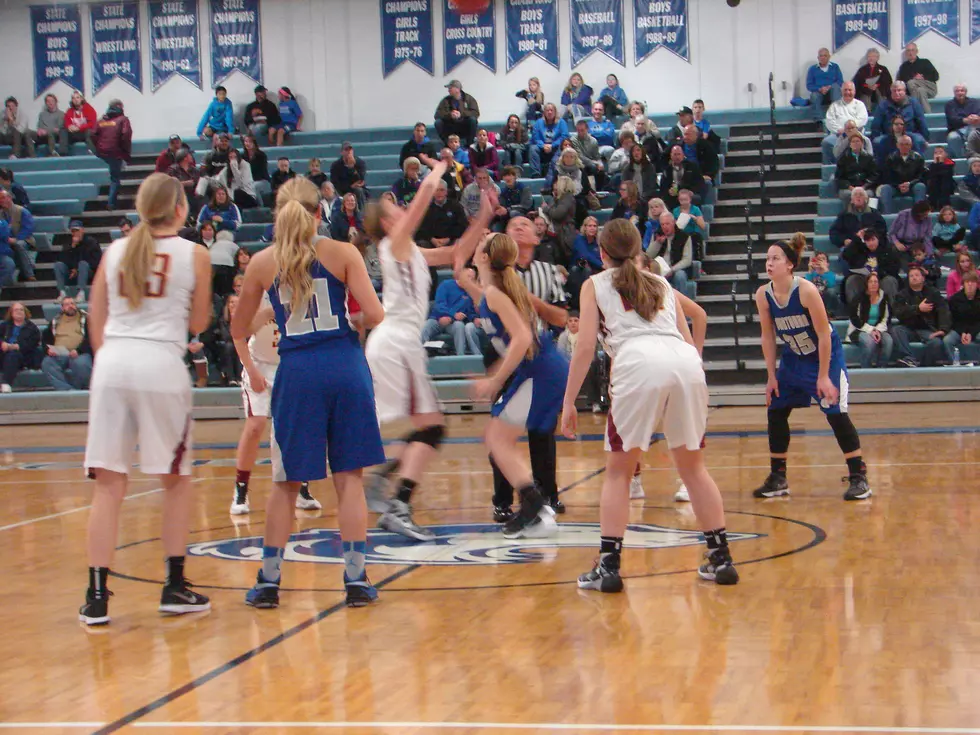 Falcons Play Hard But Fall Short to Owatonna 64-61
Roy Koenig, Townsquare Media
Jan. 13, the Faribault Falcons with Kade Hart lost to Owatonna 63-60 in overtime at Nomeland Gym. Tuesday night the rematch in Owatonna had no Kade Hart, no TJ Hunt, no Alex Linse. The first half was a up-down battle. I had seven lead changes and it was 36-34 Owatonna at halftime. Rivalry adds magic to a team I guess.
In the second half, the Falcons' missed shots, foul calls or lack thereof that did not go their way, and turnovers hurt them. And I think they were a little bit gassed with the personnel that played their hearts out on the floor. With 6.5 seconds left, the Falcons were down by 2. The three-point shot at the end fell short and that was all. Considering how this game could have gone with the Huskies, the Falcons have nothing to hang their heads about.
Cody Ehlers had 23 and Chase Ernste 12 to lead Faribault. They were the State Farm Insurance Agents of Faribault players of the game. Joe Jackson and Sam Jasinski each contributed 8 points, Bidong Tut 7, and Joe Palmer 3.
For Owatonna, Jay Sullivan, Alex Raichle, and Dalton Kubista each had 15, Andrew Jackson had 12 Jacob Neuharth had 3 and Nolan Malmo had 2.
Faribault's next game is against Rochester Century on Thursday night at Nomeland Gym. The game has been moved up from Friday due to the impending weather. Owatonna was going to move their game with Austin up to Thursday night as well.