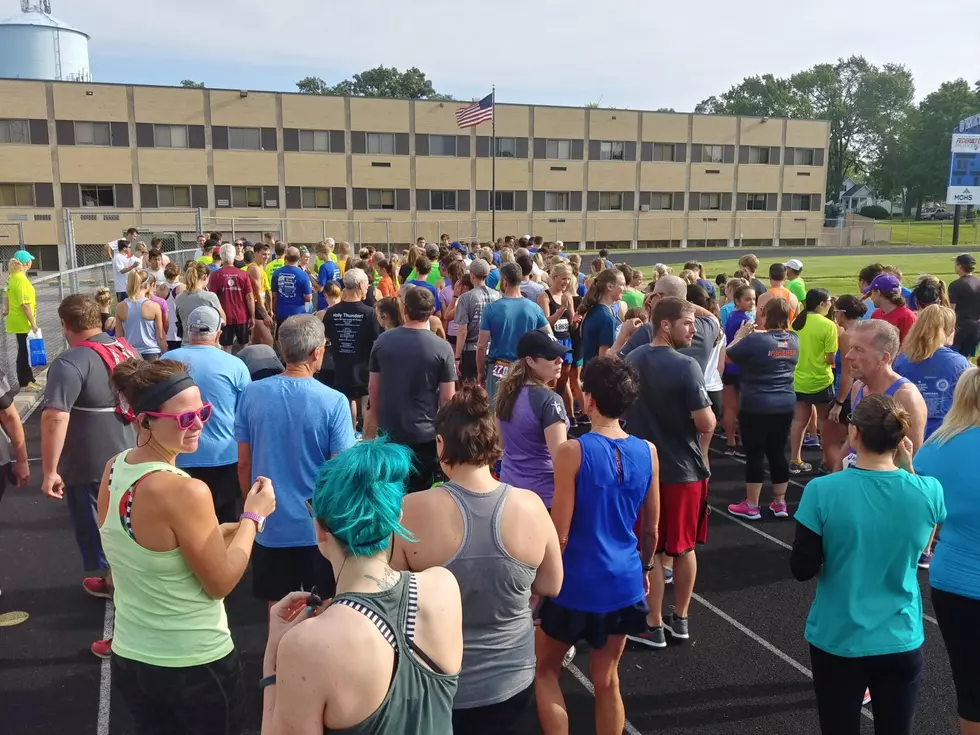 Fair Rotary Run Raises Money for a Great Cause
Roy Koenig/Townsquare Media
Beautiful conditions greeted the approximately 200 runners for the 16th annual Owatonna Rotary Run. The 5K event was rebranded as a fun run this year and Mother Nature played along with starting temperatures in the 60's, not too much humidity and a bit of a breeze at times.
A team challenge was introduced this year. Teams of at least five runners had their top five finishers' average time used in the rankings. The morning also featured a pair of shorter runs for kids age 12 and under. The fun run raised money this year for the We All Play initiative in Owatonna for an inclusive playground and Miracle Field for Manthey Park.
Many members of Owatonna High School's boys and girls cross country teams could be found across the leaderboard. Carsyn Brady of Medford, but a member of the OHS cross country team, won the female race in 19:43. Heather Camp of North Mankato was second overall in 19:47. Zinash Valen of Owatonna was third at 19:53.
Other top age-bracket finishers for the women included Payton Knutson (24:54), Rhiannon Boerner, Owatonna (24:13), Lisa Laramee, Owatonna (23:39) and Nancy Willert, Onaga, KS (25:46).
Braydon Kubat, an OHS cross country alum, won the male race in 15:46. Preston Meier of Owatonna was second in 16:17. David Levy of Owatonna was third with a time of 16:55.
Other top age-bracket finishers for the guys were Ryan Pesch of St. Paul (17:32), Patrick Haberman, Owatonna (19:16), Tom Sager, Owatonna (21:49), Dave Chatelaine, the Huskies cross country coach (21:27) and Jim Gunderson of Owatonna (25:56).
In the team challenge, Amicus Curiae captured first place, followed by O-Town Thirsty and Team Knutson.
On a personal note, I had a great run and missed out on a top three finish in my age bracket (50-59) by 43 seconds. Below are the guys I'm chasing, Sager, John Neppl and Alan Stevensen. I've also developed a nice rivalry with Gunderson (bottom with Bruce Paulson). Even though I've got a few years on them, it took all I had to stay in front of them Saturday.
Below John Connor and Sandy Boss announce the finishers at the OHS track at the annual Owatonna Rotary Fun Run Saturday.