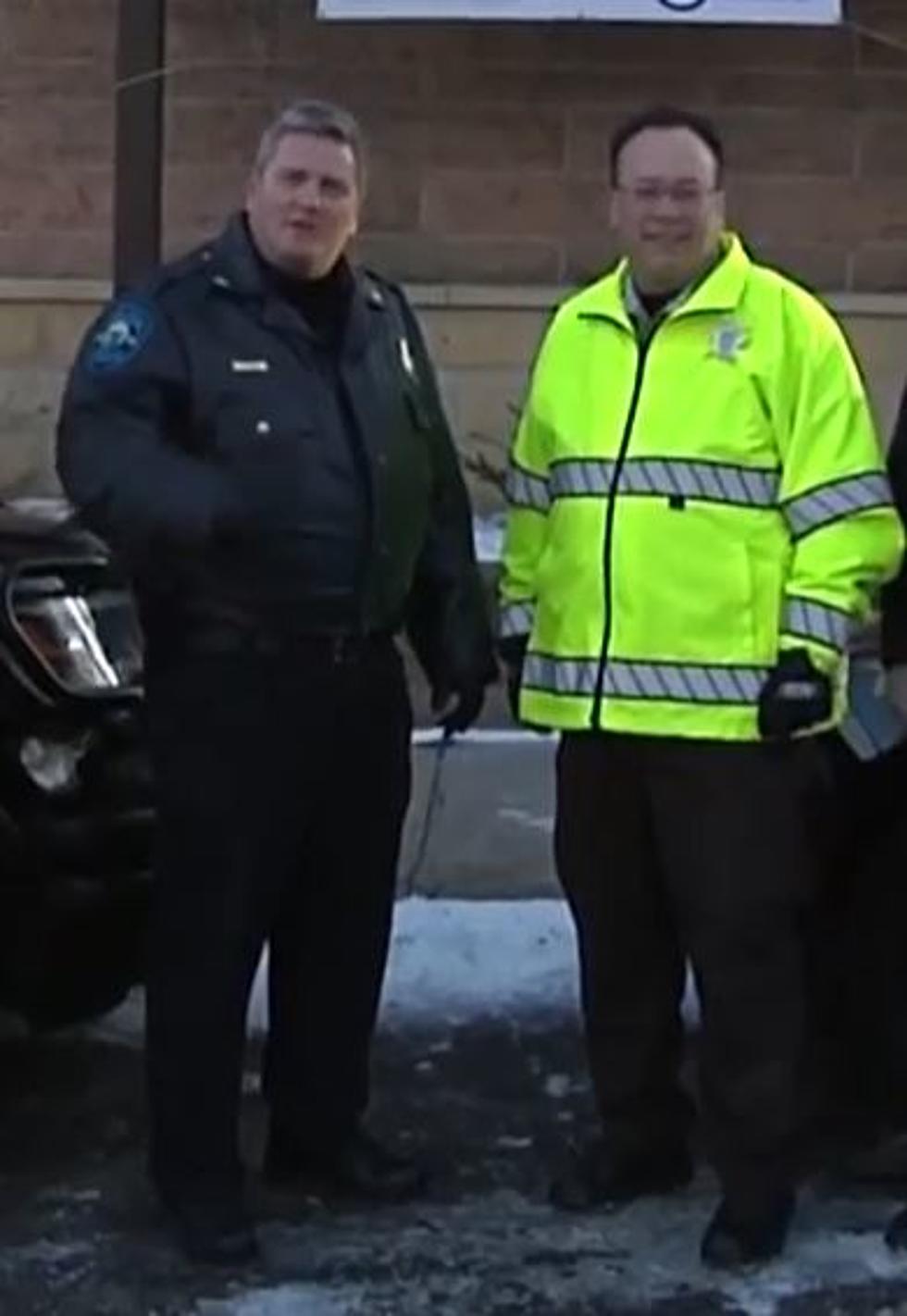 Chief Bohlen Cherishes Years in Faribault
Faribault Police Chief Andy Bohlen and Rice County Sheriff Troy Dunn. Video picture captured by Gordy Kosfeld
Retiring Faribault Police Chief Andy Bohlen told KDHL today he has been "blessed" with a terrific career in law enforcement.
For the past 9 1/2 years Bohlen has led the Faribault Police Department.  His biggest accomplishment?  Establishing the Rice County Crime and Violent Offender Task Force.
We discussed a wide range of topics including no-knock warrants which are being debated at the legislature following the tragic death of Amir Locke last week.
The three decades plus police veteran candidly stated there is no easy answer to eliminating the danger involved.
Bohlen assisted in putting the description for the job together with city administration.  He says successor John Sherwin from Rochester will be a great leader for Faribault.
The biggest challenge facing the department currently is the same challenge departments are facing all over the country.  Hiring a more diverse force.  Bohlen says he cringes when politicians talk about the need for more diversity in the police profession because. "People have to apply right?"
Bohlen's retirement party is Noon to 2:00 p.m. Friday, February 18. 2022 at the Faribault Police Station in the second floor training room.
His last day on the job will be February 25, 2022.
Bohlen says the next several months will be filled with paying more attention to his wife, fishing and hunting.
Check this out.
MORE TO EXPLORE: Top 10 Best 'Unofficial' Minnesota State Symbols
This is truly Minnesotan.
MORE TO EXPLORE: 10 Iconic Minnesota Food Dishes