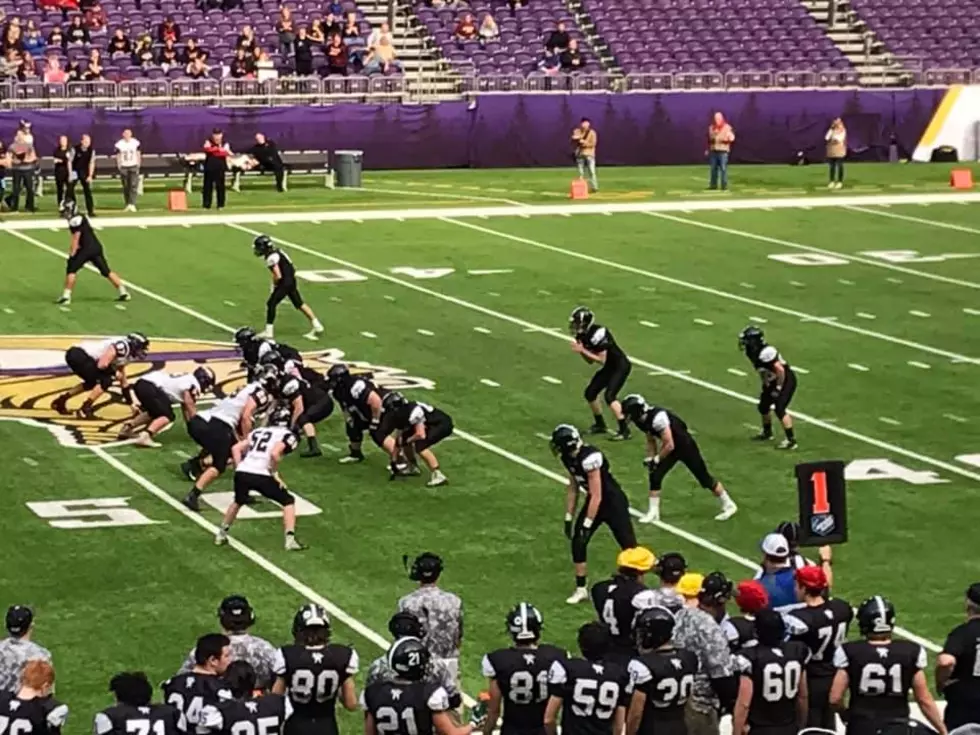 Blooming Prairie vs BOLD: The Rematch
courtesy of Todd Walkingstick
Last year was last year. This year is this year. Yet it's hard to avoid looking back at the semifinal game between Blooming Prairie and BOLD (Bird Island-Olivia-Lake Lillian District). The teams meet Friday, November 29 at 10 am in the Class A Prep Bowl championship game.
BOLD won the 2018 game 37-7 with a big game on the ground. The Warriors graduated many elements of the offensive line that created 328 rushing yards. They still boast quarterback Jordan Sagedahl who ran for two touchdowns last season, but threw for just 99 yards. This year he is a Mr. Football finalist and has thrown for 30 touchdowns and just one interception.
Blooming Prairie returns a ton of players from last season and it has been on a mission to get to the Prep Bowl this season. A veteran offensive and defensive line has allowed to BP to move the ball on the ground for slightly more yards than they've accounted for through the air. In the aforementioned semifinal game, BP was held to 34 yards rushing.
Awesome Blossom senior running back Matthew Pryor ran for 183 yards and three scores in BP's 41-0 win over Ada-Borup in Saturday's semifinals. Another chance against BOLD was on his mind in the post-game news conference, saying, "There's nothing better than that. After the loss last year, we definitely had a chip on our shoulder and that's what's pushed us through this whole off season. The end goal was to come back and get revenge," according to the West Central Tribune.
BP coach Chad Gimbel comments on BOLD's quarterback, "He's a dual threat, able to run and throw the football. They've got some good wide receivers out on the outside. They really like the vertical passing game. They are capable of running the football."
Regarding the Warriors' defense, "They mix it up between a 4-2 and a 3-3 and they're aggressive and they like to blitz the linebackers."
Blooming Prairie's signal caller has put up some impressive numbers as well. Senior Kaden Thomas has thrown for 44 touchdowns and more than 2,500 yards. He's only been intercepted seven times. Pryor has rushed for over 1,400 yards and 18 touchdowns.
Pregame coverage begins at 9:15 am Friday, November 29 on Kat Kountry 105 FM and on the Kat Kountry app, a great way to listen even if you are at the game.