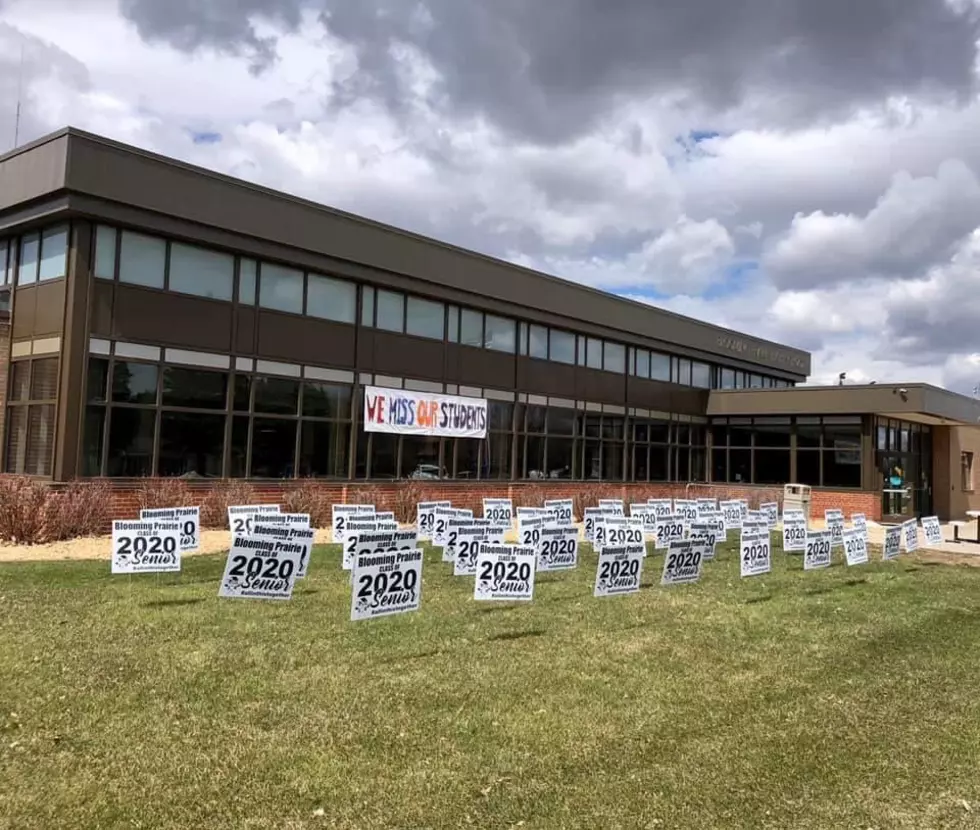 Blooming Prairie School Still Aims for January 11 Return
@BPPSBlossoms
Thanks to "significant improvements in our data over the past couple of weeks," Blooming Prairie superintendent Chris Staloch stated in an email Thursday that BP Schools "are on track for the January 11 return date." He says the intention is for elementary (Pre-K thru 6) to return to in-person class. Grades 7 thru 12 would shift back to hybrid.
Staloch indicated, "I listened to the governor discuss bringing students back to our buildings. I have been working closely with Steele County Public Health and other Steele County superintendents to follow the data in our counties and in our community."
Enter your number to get our free mobile app
In his remarks Wednesday, Governor Walz said school "is the safest and best place for many of our children to be," as reported by the Star Tribune. He acknowledged that staffing could be a factor for some districts.
Staloch went on to write that BP will begin sports right after the holidays, "The governor discussed January 4 as the return date for extra-curricular activities. We will follow that January 4 timetable and will continue to work with our conference as well as the MSHSL (Minnesota State High School League) to safely return to activities."
Staloch thanked families in the Blooming Prairie district in their support during distance learning, "We are grateful for everything each of you do to support your children and their education under all circumstances."
He added, "It is important that our students get back to in-person learning in our buildings and we continue to work toward that goal." He said more information would be forwarded to district residents after Christmas.
NOSTALGIC: 8 Field Trips That all Southern Minnesota Kids Went on
KEEP READING: 10 Back-to-School Items Kids Must Have for Distance Learning