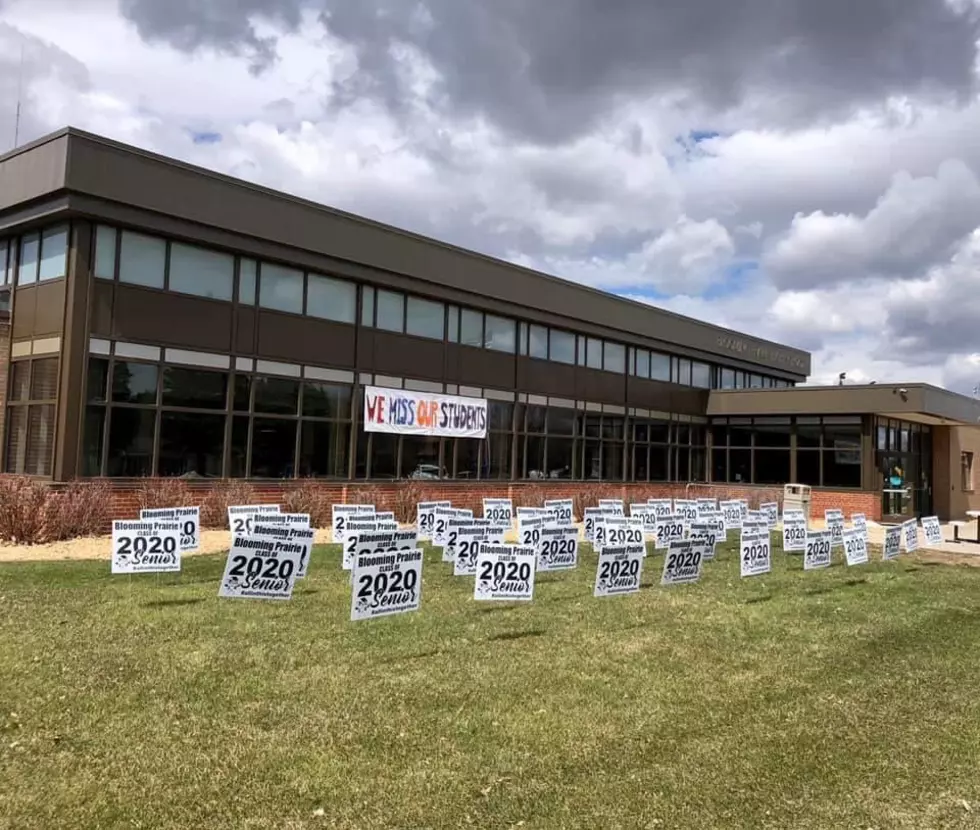 Blooming Prairie Adjusts School Calendar
@BPPSBlossoms
The Blooming Prairie School Board announces that the final day for students, daycare, and the food service will be May 29. This is an adjustment from the original school calendar. The final day for seniors will now by May 28. The board made the changes during a special meeting on Friday, May 8.
Several reasons were given for the switch. While indicating that every educational opportunity has value, "we also understand the added stress that distance learning puts on families, students, and staff," the email from superintendent Chris Staloch said.
The message also stated, "We are thankful for the partnership that our parents have with our staff. We are proud of our students and the work that they have done...We will go until the 29th of May to insure that our school district receives full funding from the state for the 2019-2020 school year."
June 1 - 4 will be staff days which will include the return of devices, text books, and other materials.
GALLERY: Minnesota Stadiums Lit Up For #BeTheLightMN Movement
CHECK THIS OUT: 13 Crazy Facts You Might Not Know About Minnesota