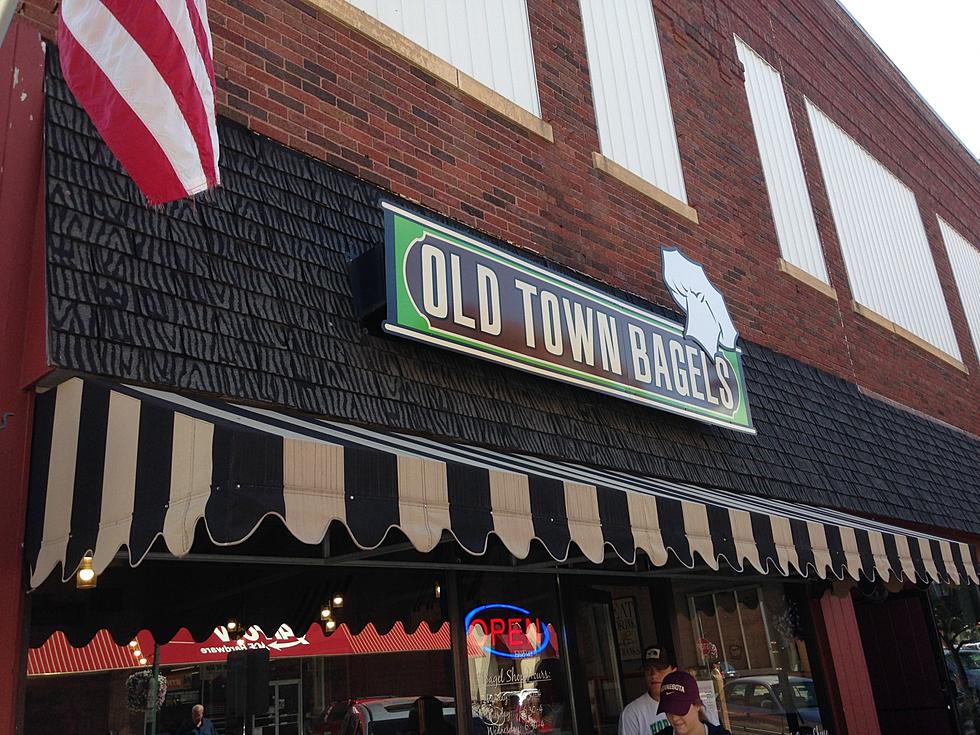 Best Bagel Shop in Minnesota is in Owatonna
Roy Koenig/Townsquare Media
I can't think of a better breakfast than a bagel at Old Town Bagels in downtown Owatonna. It turns out that's an award-winning choice.
WCCO-TV produced a feature on Old Town Bagels after their viewers voted the locally-owned Owatonna hot spot as the best bagel shop in the state. With their great variety of sandwich choices, great cream cheese, delicious desserts and tasty coffee, I fully agree.
Most Saturday mornings in the fall, I proceed down to the shop after chatting with Owatonna High School football coach Jeff Williams on the KRFO coaches show. The breakfast melt is my usual choice. Owners Mark and Stacy Wilson reported in the WCCO piece that as one of the more popular options. It consists of a freshly baked bagel with ranch dressing, egg, cheese and bacon crumble, served open-faced. It's awesome. I'll enjoy it with a cup of coffee while reading Jon Weisbrod's account of the previous night's game in the People's Press.
Lunch options are numerous and hard to decide between. I do enjoy the Maui Melt quite a bit. Pineapple goes a long way. Bringing home a variety of flavored bagels puts a smile on my son's face, along with their made-in-house cream cheese. Jim and Gretchen Satterlund started the business in 2005 and sold it to the Wilson's a couple of years ago.
John Hererra is the bagel chef and bakes the bagels fresh daily. Stacy Wilson states in the report that it is a hot, grueling job.
With high school football practice beginning Monday, August 14, I am looking forward to some great coach interviews and delicious breakfast sandwiches afterward at Old Town Bagels.