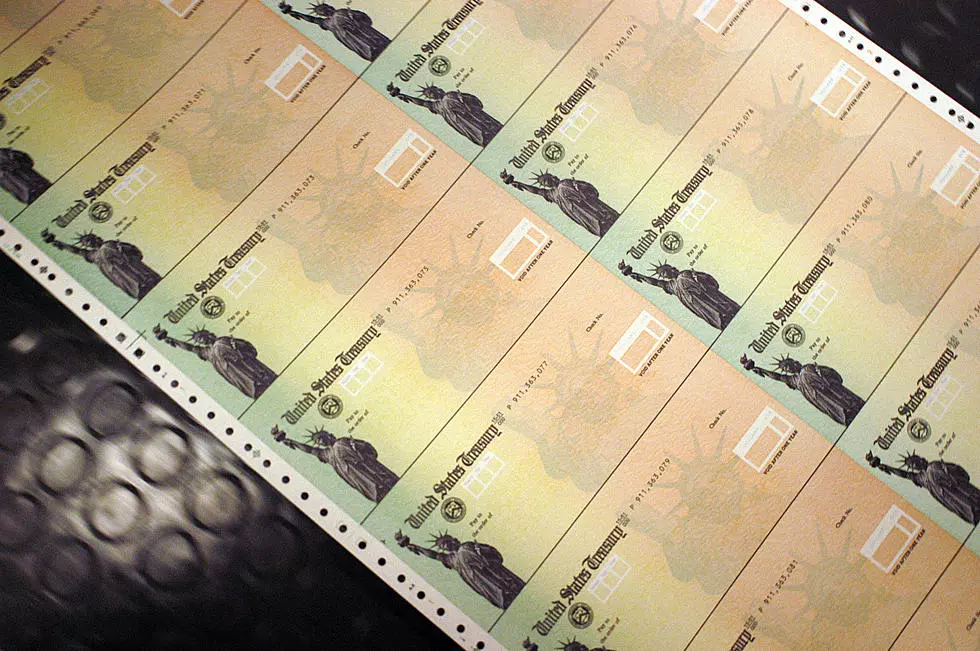 84% of Americans Want Another Stimulus Check
Getty Images
In the latest survey from WalletHub, it showed that 84%* of Americans want to see another stimulus check.
*Results of a nationally representative online survey of over 350 respondents.*
Economically speaking, the Coronavirus pandemic is one of the worst events to happen and many Americans are looking for more help financially,  In the latest survey by WalletHub, 84%* of Americans believe there should be another round of stimulus checks. Not only this, but 65%*  of people would rather have another check instead of canceling out their rent or mortgage.
According to the survey, the key stats to take away from the survey were:
Many people are at risk of going broke: Nearly 160 million Americans are less than three months away from running out of money.
Stimulus checks feed vices: Almost 24 million Americans will buy drugs, alcohol or tobacco with their stimulus money.
Americans want unemployment insurance to match wages: Around 56 percent of Americans don't think people's unemployment income should be more than their previous income.
People are generous during the pandemic: A third of Americans say they will donate part of their stimulus money to coronavirus relief.
The young want checks based on financial impact: Millennials are 25 percent more likely than baby boomers to think that stimulus checks should only be given to people experiencing income loss.
Americans think non-impacted businesses shouldn't get aid: 70 percent of Americans believe that government help should only be given to businesses with a revenue loss.
Enter your number to get our free mobile app
WHOA: You Have to See Inside Minnesota's Most Expensive House