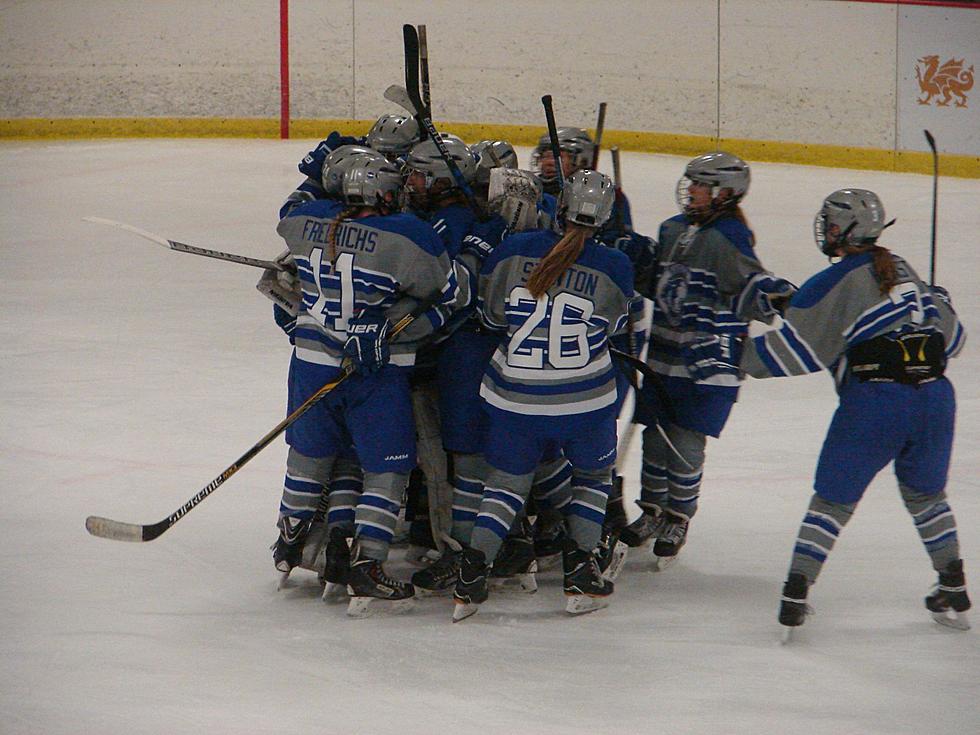 5 Reasons to be Excited About Owatonna Hockey
Roy Koenig/Townsquare Media
Considering that Owatonna boys hockey will celebrate its 50th anniversary this month, this could have been a top 50 list. But I'll leave that annual rundown to Let's Play Hockey. Still, there are many reasons to be excited about what's happening on the ice in Owatonna.
The 50th anniversary celebration is September 21-22, beginning with a social gathering Friday, September 21 at the Elks Club. The first annual Dudley Otto Golf Classic is Saturday, September 22 at Brooktree and is already filled up. That evening a banquet will be held at the Owatonna Foundation Building on the east end of the fairgrounds. Advance tickets are $20 by September 8. Contact debmandt@gmail.com. Checks made out to the Owatonna Blue Line Club can be sent to Box 962, Owatonna MN 55060. Tickets will be $30 at the door on September 22.
Owatonna Youth Hockey announced recently that Pat Cullen will be the OYHA executive director. Cullen was previously in Owatonna as the coach of the Southern Minnesota Express junior hockey team. He was most recently the Director of Player Development at Shattuck.
The rinks at the Four Seasons Centre in Owatonna will now carry the names of several men who were instrumental in the creation of a high school program in Owatonna. The east rink be named after Dudley Otto, who was the Indians first head coach. The west rink will be named after Ken Austin and Ken Wilcox. Each was very involved in youth hockey, raising funds for the construction of the Four Seasons Centre and bringing Otto to town.
For those who need a little more than high school and youth hockey can offer, the Steele County Blades are preparing for another season in Owatonna. The team will play at exhibition game against the new Kasson Vipers in Kasson Saturday, September 8 at 2:30 pm. On Sunday, September 9 the Blades host the Vipers at 5 pm. The regular season opens Friday, September 21 at Kasson. The regular season home opener for the Blades is Friday, October 19 versus the Minnesota Blue Ox.