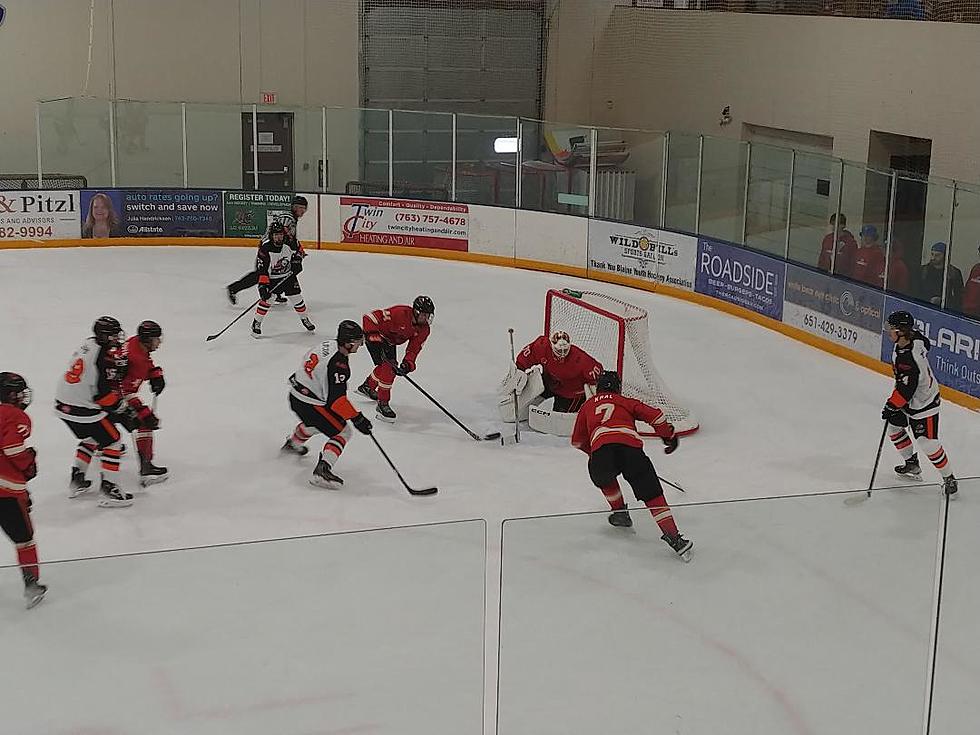 Steele County Blades on a Hot Streak
Roy Koenig/TSM
Steele County Blades junior hockey enters November on a hot streak. The club has won four of its last five games to get to 5-5-1 on the season. The Blades host Hudson on Friday, November 3 at 7 pm at the Four Seasons Centre in Owatonna. Saturday and Sunday they play in Wisconsin at the Dells Ducks.
Peyton Inks (Topeka, KS) says getting back to the basics has benefitted the team, "I think at the beginning we were just trying to be too much. I think that once we settled down, stuck to the fundamentals, we got to where we needed to go."
Inks is in his second year with the Blades and hopes to play in college someday, "I just always loved hockey. That's why I do this. I didn't want to just stop playing after high school."
Full interview with Peyton Inks
Aiden Waters (Pittsburgh, PA) is new to the Blades this season after playing in Hershey (PA) last winter. His team played the Blades, "We met them in a showcase. After the season, [Blades coach Nick] Adamek reached out to me and I was like, yeah, why not, state of hockey. As soon as I heard that I was like that sounds like a good plan to me."
While Waters is about 13 hours from home, some of his new teammates are even further away from their families, "It's just a blast. Meeting kids from around the world. I've been talking to Bence [Gaspar]. He's from Hungary. It's been really cool to learn about their culture, the differences in food, the differences in preferences. The whole shebang. It's kind of cool to learn about what someone your age does on the other side of the globe."
Highlights from the showcase in Blaine:
Steele County won three games
Roberts Briedis netted his first junior hat trick
Levi Preugschas made 58 saves in the win over the MN Squatch
Dominik Rusz & Junsang Park each had their first junior goal
Arturas Laurynavichus got his 50th career point
Isaiah VanRyswyk had his 50th career assist
Listen to previous interviews:
Blades November schedule:   [See Blades full schedule.]
Friday, Nov 3, home vs Hudson, 7 pm
Saturday, Nov 4, at Dells Ducks
Sunday, Nov 5, at Dells Ducks
Friday, Nov 10, home vs Isanti, 7 pm
Saturday, Nov 11, at MN Moose (Blaine)
Saturday, Nov 25, at MN Mullets (Augsburg, Minneapolis)
Sunday, Nov 26, home vs Dells Ducks, 3 pm