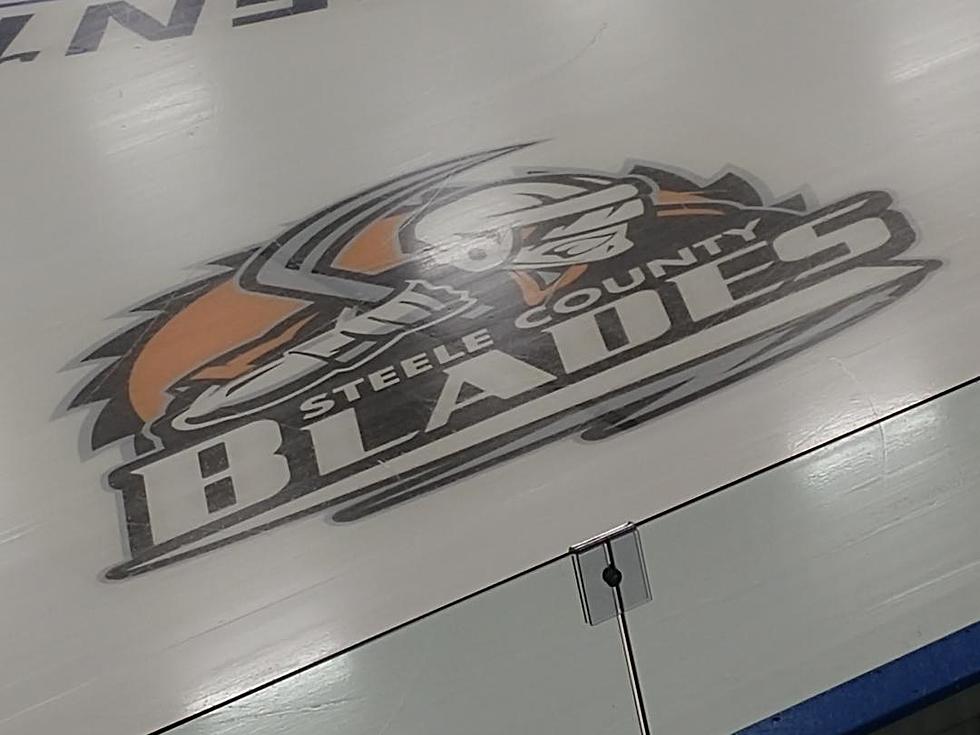 Ice in Owatonna ready for Hockey Opener
Roy Koening/TSM
It's a hockey night in Owatonna on Friday, October 6 as the Steele County Blades Junior hockey team opens its home schedule. The puck drops at 7 p.m. against the Minnesota Mullets at the Four Seasons Centre on the Steele County Fairgrounds.
This year marks the 12th season of Blades' hockey in Owatonna and the tenth year for head coach Nick Adamek, "We love it here. We've got a great relationship with youth hockey. We help run the mini-mite program here in town. Our guys are on the ice with youth hockey all the time." Players donate time at local elementary schools too.
The Blades bring back plenty of experience, "We've got 13 returning players from last season. Pretty veteran-laden. New guys who have come in are a pretty good group too. You can hopefully pick up where you left off," Adamek said.
Steven Pribula (Baxter, MN) is back to man the blue line, "I'm so excited. We just finally got to skate across our actual rink. It feels good."
In his second season with the club, he enjoys the immersion into the game, "You get to play hockey every day. Everyone else is on the same page. It's nice to be with the fellas every day. It's always a great time."
Pribula talks about what it takes to be successful in junior hockey in the following interview. This is his age-out year and he hopes to play in college.
Dylan Carlson begins his third season with the Blades just up the road from his hometown of Albert Lea. He's learned to adapt to the speed of the game, "My first year of juniors it felt like the game was just going fast. It takes probably half a year to a full year to realize how much slower it really is than what it seems."
"Compared to high school hockey, you've got way more hitting. It's a lot more physical. It's a lot more mentally demanding." Carlson talks about his role as a leader and captain in the following conversation.
Hear from coach Adamek.
Friday's game begins a five-game home stand for the Blades.
Friday, October 6 vs Mullets, 7 pm
Friday, October 13 vs Blue Ox, 7 pm
Saturday, October 14 vs Moose, 7 pm
Friday, October 20 vs River Kings, 7 pm
Saturday, October 21 vs River Kings, 7 pm
7 TV Theme Songs That Were Surprising Chart Toppers
While the music charts are often ruled by tracks from well-known artists and bands, the occasional TV theme song has broken through.
Gallery Credit: Will Phillips