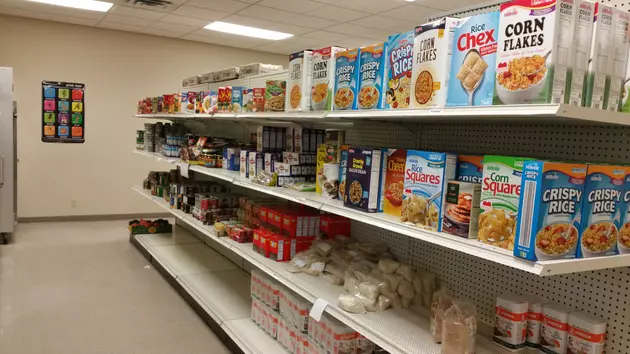 SCFS/melissa hall townsquaremedia
The holiday season really brings out the best in people, we start to think more about where we can help others, and where we can donate money and needed items. I have seen several posts on what to donate to the Food Shelves around our country, and I thought I should go right to the source, the Steele County Food Shelf, to find out what is needed locally. The ideas on the national lists floating around are great, not all of them are needed in our area.
The SCFS will provide families with a 10 day supply of food to supplement their grocery dollars once a month. They do allow registered families to shop daily for breads and produce. They want to provide the high nutrient staples, promoting healthy eating.
These are the items that were mentioned more than once for donations needed at the SCFS:
1. Fresh fruits and vegetables
2. Canned fruits and vegetables
4. Canned and dry soup mixes
Cash donations are especially needed as the food shelf can buy so much more with their dollars than a private citizen can.