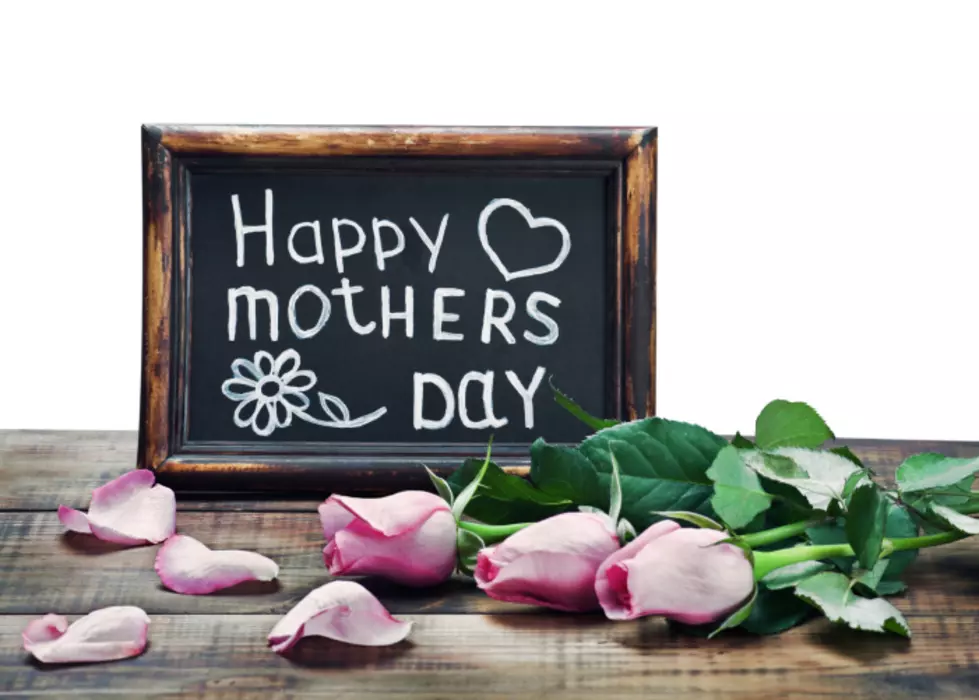 What Minnesota Moms Really Want For Mother's Day
Thinkstock
Finding the perfect gift for your mom or the mothe of your children can be a little stressful. According to a survey by the National Retail Federation, flowers, cards with heartfelt messages, spa or massage gift cards, jewelry, and chocolate are the top gifts that moms want. Those aren't the things that moms in Minnesota want though. Read what she really wants below.
If my mom lived closer, I'd plan something fun to do with her like a night at Rochester Uncorked which is conveniently scheduled for the night before Mother's Day. Moms love spending time with their kids and they'd have so much fun sampling all of the wines, the gourmet food, and listening to the live music.
 What Minnesota Moms Want for Mother's Day
Time2play.com recently conducted a nationwide survey to figure out what moms in each state want for Mother's Day and the top gift won't cost you a penny!
 FIRST, A CONTEST ALERT!
Tell us about your mom, the mom of your children, or if you are a mom you can tell us about yourself to be entered to win the perfect smile and a new style! This incredible Mother's Day prize package includes a complete orthodontic makeover with braces or Invisalign from GLK, a $200 Sistique Boutique clothing gift card, and a Serenity Couture Day of Rejuvenation. Enter to win here!
Here's What Minnesota Moms Want for Mother's Day
Your mom will most likely appreciate anything you get for her, but what she really wants is a break. When moms were asked what they really want this Mother's Day the top answer was A NAP followed by a break from cooking and help with the chores.
The number one request from moms in Minnesota was for help with the chores. Mom wants a clean house!
This Popular Dish in Minnesota and Iowa Has 14 Different Names
What do you call this popular dish in Minnesota, Iowa, and Wisconsin that features a piece of bread that is buttered on both sides, had a hole cut out of the middle, and gets fried up with an egg in the middle? Well, it seems like there isn't just one name but 14 different names.