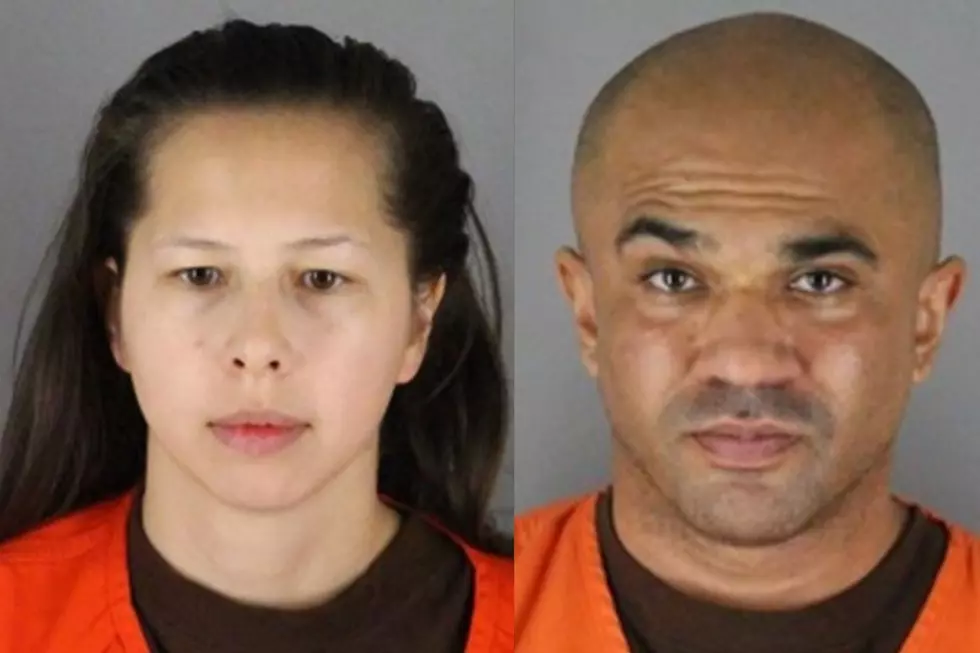 Shooting of MN Forensic Scientist Linked to Child Custody Fight
Hennepin County Sheriff's Office photo
Minneapolis, MN (KROC-AM News) - The father of a Minneapolis police forensic scientist's young child and the man's current girlfriend have been charged in connection with a recent shooting that left the victim in critical condition.
41-year-old Timothy Amacher and 24-year-old Colleen Larson of St. Paul were arraigned this afternoon in Hennepin County Court on first-degree attempted murder charges. The criminal complaint against Amacher also includes one count of aiding an offender and being an accomplice after the fact. Bail for each of the defendants was set at $1 million.
The charges allege the victim had gone to pick up her five-year-old child at a supervised parenting center and was waiting outside her vehicle in the parking lot when Colleen Larson approached her and shot her multiple times at close range. She suffered gunshot wounds to her neck and right arm. According to Hennepin County officials, she remains hospitalized but is expected to survive.
Court records indicate Amacher is the father of the victim's child and he is named in court orders that limit his visits with the child to supervise contact only. A news release issued by the helping County Attorney's Office described the couple's relationship as one "rocked with domestic violence, stalking, and harassment.
Rochester Man Shot While Sitting In His Vehicle
Wisconsin Home for Sale Sticks Out Like a Sore Thumb
A home for sale in Hartford, WI was custom built to look like a castle. The funny thing is that the rest of the houses in the neighborhood are all normal suburban homes.