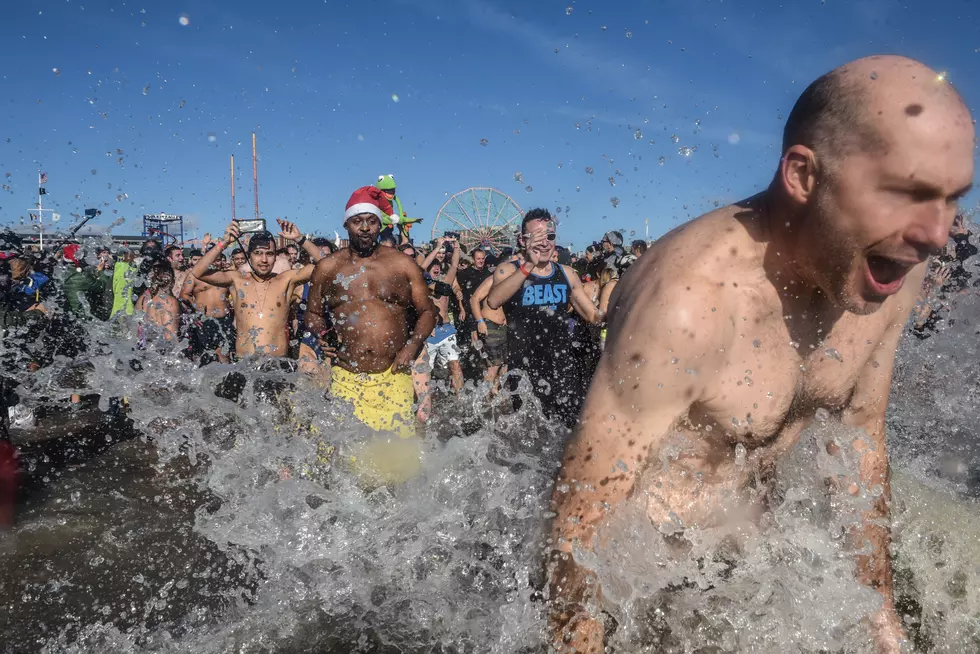 We Dare You To Take The Icicle Dive For 'We All Play'!
(Photo by Stephanie Keith/Getty Images)
Have you heard about the 'We All Play' park that Owatonna is looking to build? It is such a fantastic idea for kids of all ages and abilities to come to a playground meant for everyone! You can help support the fundraising efforts to make this park a reality by taking the ICICLE DIVE into Lake Kohlmier!
You can make plans now to jump on January 26th with jumping to begin at 11:30 am. There will also be plenty of other activities going on for those who might not want to jump. Those begin at 11:00 am.
Registration is open now and goes through the day of the event. You can register at the Parks office (540 West Hills Circle) or SeniorPlace (500 Dunnell Drive), over the phone (507-774-7110), or online at ci.owatonna.mn.us/parks.
Once you go to the website click on the events button on the screen and pick your 'Icicle Dive' choice!
You'll have to create an account to sign up online but that takes about a minute to do.
Anyone can jump, but we are challenging everyone to raise at least $50 for the cause!
The event is being sponsored by KRFO-AM and Cashwise. If you want to jump as a team you are being encouraged to raise money together.
Not familiar with We All Play Owatonna? Here is some information about what they are looking to do!
Inclusive playground and Miracle League field for children of all abilities in Owatonna
The project will be built at Manthey Park and the current equipment there will be moved to Morehouse
The Miracle League allows people of all abilities to access that game of baseball.  The field is similar to that of a tennis court.
The Miracle League partners with the community (businesses, little leagues etc.) to play partner games alongside people with disabilities and help build the sense of an inclusive community.  We all learn from each other.
This facility will be a destination for surrounding communities.  The closest inclusive playground and Miracle League fields are in Lakeville and Mankato.
The project goal is $850,000 and they are well on our way to achieving this.
They hope to break ground in the fall of 2019.
Donations to the project can be made by going to their website: weallplayowatonna.com