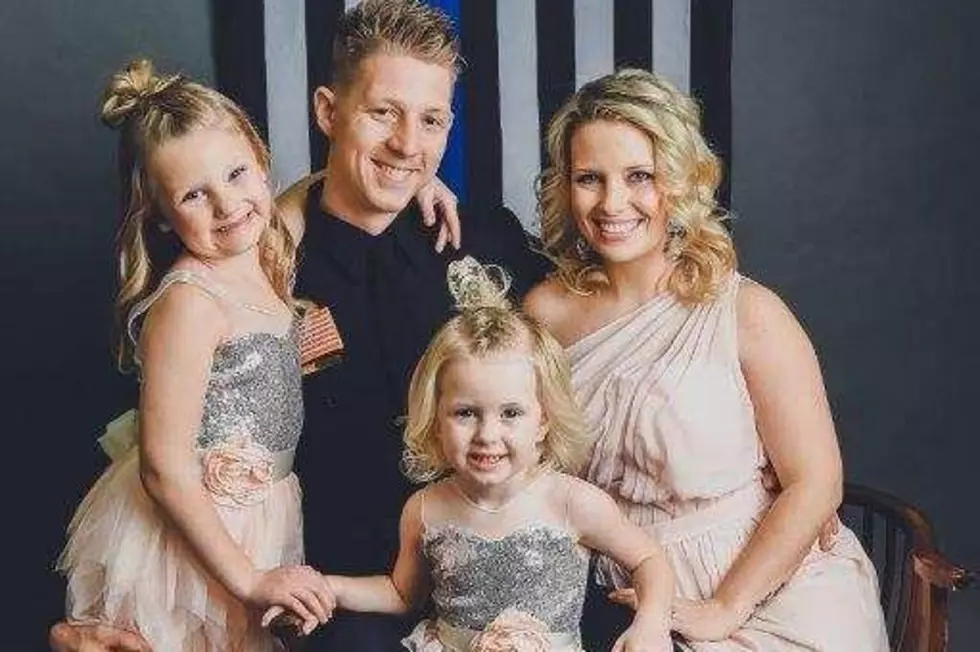 Two Minnesota Businesses Make $15,000 Donation To Matson Family
Photo From Arik Matson's Go Fund Me Page
Two Southern Minnesota businesses, one based in Alden and the other in Albert Lea, recently made a donation to the Matson family from the "Praying for Arik" t-shirt sale proceeds. The donation totaled more than $15,000 from the sale of over 1,200 shirts. 
The money comes from 407 Designz in Alden and Tiger City Sports in Albert Lea with the help of Jimmy Jay Productions in Iowa. According to KAAL-TV's recent story, Megan will keep the t-shirt donation a surprise from Arik.
In the latest CaringBridge page update which came on Saturday, stated that Arik held a mini-parade in which he "waved his blue line flag" along to "parade music as he walked with his therapists." Arik even had enough energy to "dance[d] a little."
When I drove through Waseca this past weekend after dark it was an incredible sight to see so many blue lights turned on.
There are still a few of the "Praying for Arik" t-shirts available. To learn how you can buy a t-shirt check out the 407 Designz Facebook page or call 507-251-8964. All proceeds from the sale of the shirts will go to the Matson family.
Enter your number to get our free mobile app