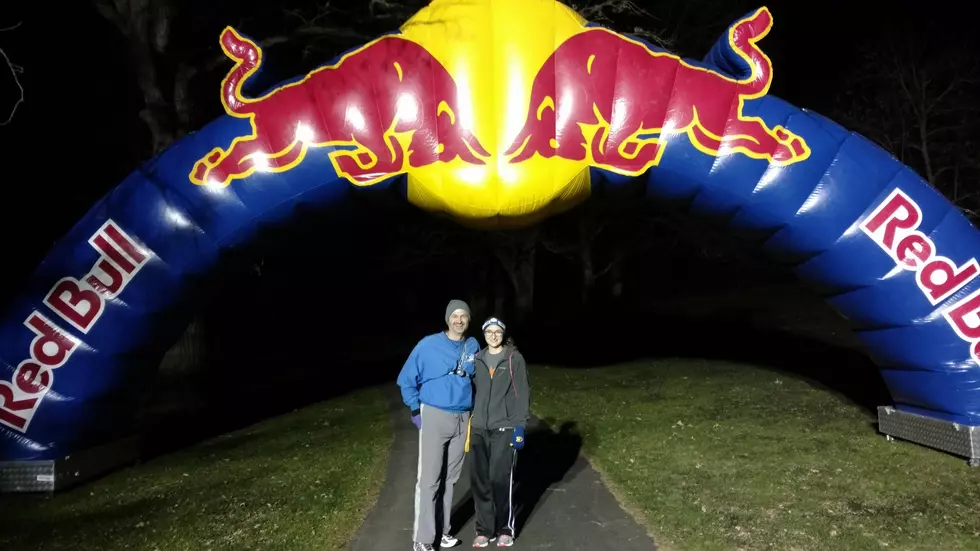 Training for Twin Cities 10-Mile Turns the Corner
Roy Koenig/Townsquare Media
Race day is only a few days away, though I prefer to call it a run. I mostly hope for a personal best, but picking off a few runners at the end would feel good. My daughter and I will run the Twin Cities 10-Mile on Sunday October 1.
I've been running for about ten years, but took a different approach after watching this race two years ago. Cynthia ran it and I cheered her on at the finish line, or at least I tried to. She somehow ran by and I didn't see her, but I was still there to support her. I have run the Steele County Fair STRIVE run for years, which started as a four-mile event but switched to a 5K a few years ago.
I watched the ten-milers come in and thought, "I could do that." I started increasing my training distance, ran a couple of 10K events, including the Spirit Run in Owatonna. The third annual event is coming up October 14, starting at Manthey Park. I also ran Goldy's 10-Mile in April, which went pretty well. A starting-line motivational speech from Gopher football coach PJ Fleck probably helped.
At some point, I even started to look forward to my training runs. I used to only look forward to a run being over. Now I find myself looking forward to a run. I will even go without music at times, something I thought I would never do. I switched to more outdoor running, and less treadmill, which could explain some of the change in attitude.
If you are running this weekend, good luck. For that matter, good luck getting there, as Interstate 35-W will be closed in Minneapolis. With the Gophers, Twins and Vikings all playing at home, in addition to the Twin Cities Marathon and accompanying events, running might be the easiest way to get around the Metro this weekend.