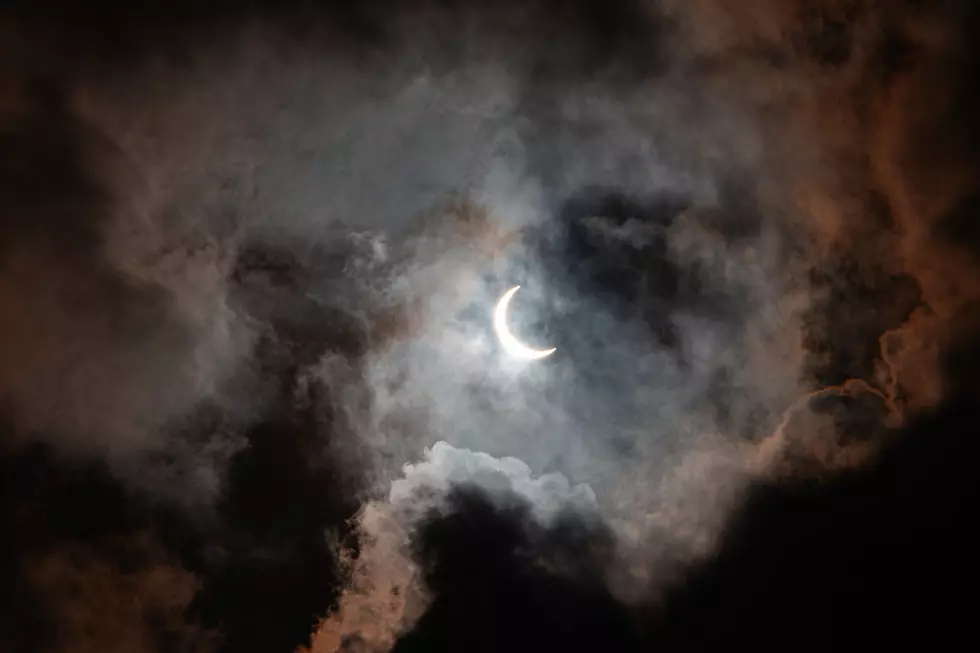 Total Lunar Eclipse Coming to Minnesota Tomorrow Morning
Photo by Vino Li on Unsplash
The last total lunar eclipse of 2022 is coming to a sky near you early tomorrow morning.
The full moon for November, known as the Beaver moon, will slip into the earth's shadow in the early tomorrow morning in the sky above Minnesota. Unlike a solar eclipse, it's perfectly safe to view directly with the naked eye.
The full event will last nearly four hours, but the total blackout of the moon will only last for about an hour.
Lunar Eclipse Schedule for Minnesota November 8th
Partial umbral eclipse begins at 3:09 am. (Moon enters the earth's shadow.)
Total lunar eclipse begins at 4:16 am. (Moon turns dark orange or red.)
Peak of total lunar eclipse at 4:59 am. (Mid-point of the eclipse.)
Total lunar eclipse ends at 5:41 am. (Moon begins to leave the shadow.)
Partial umbral eclipse ends at 6:49 am. (Moon exits earth's shadow.)
The reddish or brownish-orange tinge of the moon seen during the eclipse is caused by the solar rays passing through the earth's atmosphere, the same way we see red sunsets at night.
I love this kind of stuff. I think comes from my dad waking me up in the middle of the night as a kid to show me Jupiter, a comet, a meteor shower, and stuff like that.
Just last week we were treated to the annual Orionid meteor shower display above Minnesota.
I've only seen the Northern Lights once, when I lived in Bozeman, Montana. They didn't seem real. Crazy red and green ribbons of light waving through the sky. If you ever have the chance to not miss it.
Most Visited State Parks In Minnesota: Is Your Favorite in the List?
Minnesota has 75 beautiful state parks. The parks have an average of 9,700,000 visitors each year. Interestingly enough, nearly 19% of park visitors come from other states and countries, according to the
Minnesota Department of Natural Resources.
Now, my favorite State Park is Jay Cooke in Carlton, MN, but it did not break into the top 5.