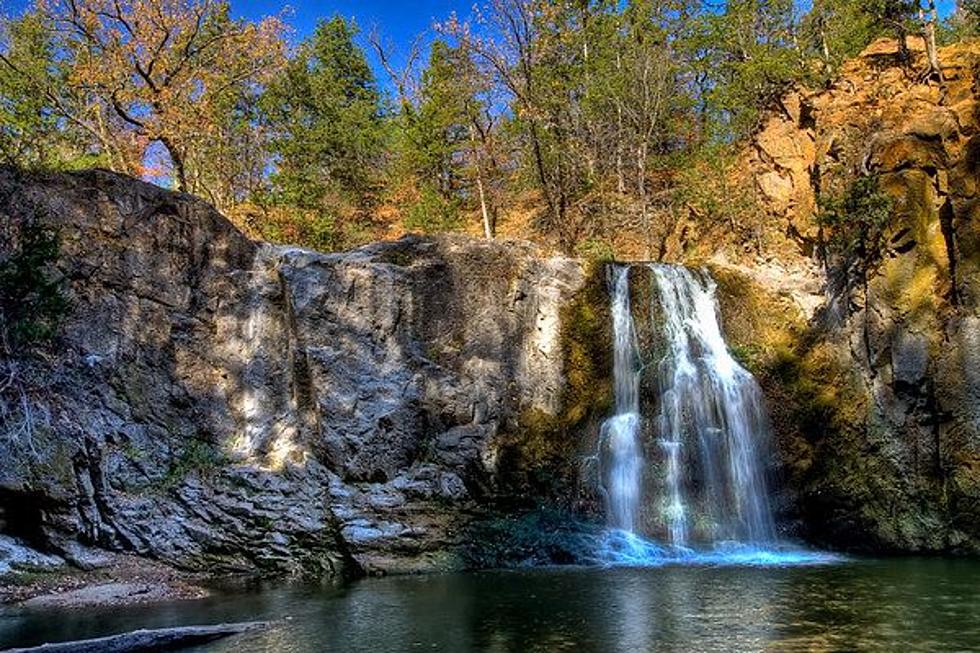 This Impressive Waterfall Is Known As The "Little Yellowstone" of Minnesota
Ramsey Park Facebook
You can find natural beauty in just about every corner of Minnesota; you just have to know where to look.
This stunning waterfall in Redwood Fall is easy to overlook as it's not nearly as popular as Minnesota's Gooseberry or Minnehaha Falls. However, this little-known attraction is often called Minnesota's Little Yellowstone due to its beauty and power.
Alexander Ramsey Park is about 120 miles outside of Minneapolis in southwestern Minnesota. From Owatonna, the drive is about two hours.
The park itself is 256 acres in size, making it the largest municipal park in Minnesota, which is partly why it's dub 'Little Yellowstone.'
The park has four miles of paved hiking trails, a DNR trout stream, and 31 campsites with electrical hookups.
The best part, perhaps, is the fact that this park doubles as a mini zoo. The Ramsey Park Zoo is home to many animals, including buffalo, elk, deer, goats, and many bird species.
Though, the previously mentioned waterfall is rather spectacular as well.
It's been a few years since my family and I visited, but I can still remember the thrill of hiking right to the edge of the waterfall.
Above you can see how close we were able to hike to the falls, and if I can remember correctly, the hike wasn't too challenging (though I was far more fit in this picture than I am now).
To sum it up, the 'Little Yellowstone' of Minnesota is definitely worth a visit! For more information about the park, click here. 
Could You Survive A Weekend In This Tiny, Famous Faribault Airbnb?
Tiny home living was all the rage a few years ago. Personally, I'm not sure I could last in this
tiny 267 square foot home
, but I'd love to try for a weekend!