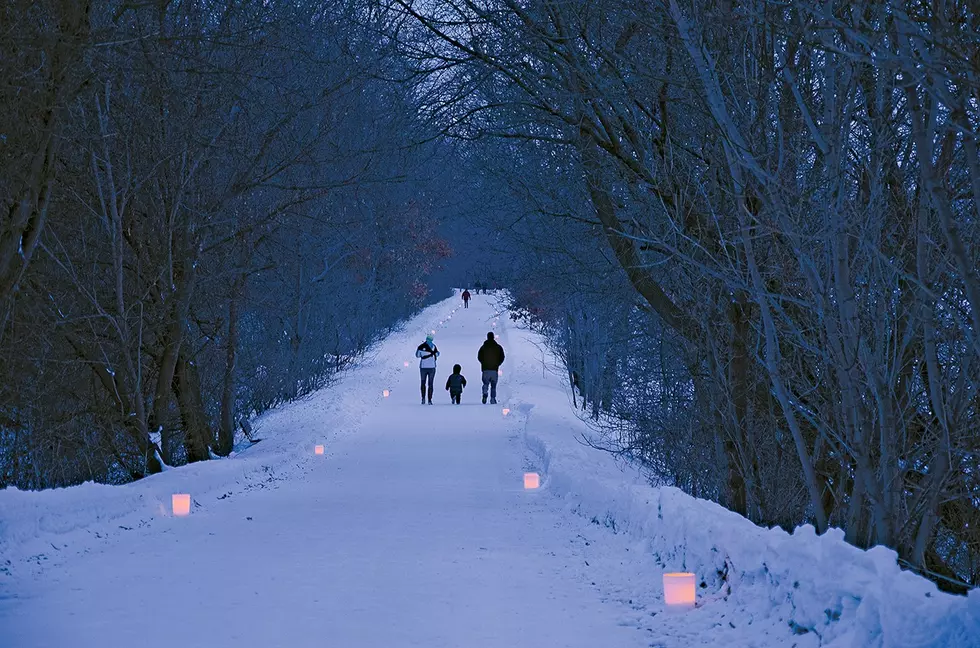 Explore Gooseberry And Other Minnesota State Parks By Candlelight This Winter
MN DN
Minnesota's 66 state parks offer an incredible variety of scenery and activities all throughout the year. From camping to snowshoeing, fishing to educational events, there's always something going on at the beautiful parks we have around the state.
While some might not spend as much time outdoors during the winter months, there is an incredible amount of beauty and nature to enjoy around the Land of 10,000 Lakes. This series of events at some of Minnesota's state parks is a great way to take in that beauty in a unique way!
This winter, the Minnesota DNR is hosting a series of candlelight events, where you can enjoy parks like the stunning Gooseberry Falls State Park on candlelit trails during the evening hours. These events offer a beautiful new perspective on some of Minnesota's most iconic parks!
Some of these candlelight events are cross-country skiing events, while others are snowshoeing or hiking-oriented. All of them are certain to offer a memorable experience!
Some highlights across the state include the aforementioned event at Gooseberry Falls State Park, which is coming up on Saturday, February 18. During this event, a series of candle luminaries will line miles of trails in the park, giving night hikers, snowshoers, or cross-country skiers the opportunity to explore the trails by candlelight below and (hopefully) starlight above.
During the Gooseberry event, the moon will be a sliver in the waning crescent phase, so the light of the candles below and the stars above will be the only natural light you'll have on this fun evening journey.
This event is free, running from 6 pm to 8 pm on the 18th. Visitors should begin their journey at the Visitor Center before departing on the trails. There will also be a bonfire and marshmallows at the Lady Slipper Amphitheater, as well as hot beverages and cookies at the Visitor Center. This particular event is free to take part in, but you'll need a state park sticker/pass to access the park.
One of the other iconic state parks, Itasca, is offering a pair of lantern-lit snowshoe and ski events on January 21 and February 18.
It is worth noting that while many of these events are free, some may require a ski pass for using groomed cross-country ski trails (if you're 16 or older), and a park pass/sticker will be needed to access the park. In addition, a number of parks offer snowshoe rentals or ski rentals through the winter - including for these candlelight events.
To see the full list of candlelight events happening at Minnesota State Parks this winter, you can check out the DNR's candlelight events page.
If you want to rent skis, snowshoes, or other outdoor gear for one of these events or any other outdoor adventure, here are some other great options in the Twin Ports area.
Places To Rent Skis, Snowboards & Snowshoes In Duluth