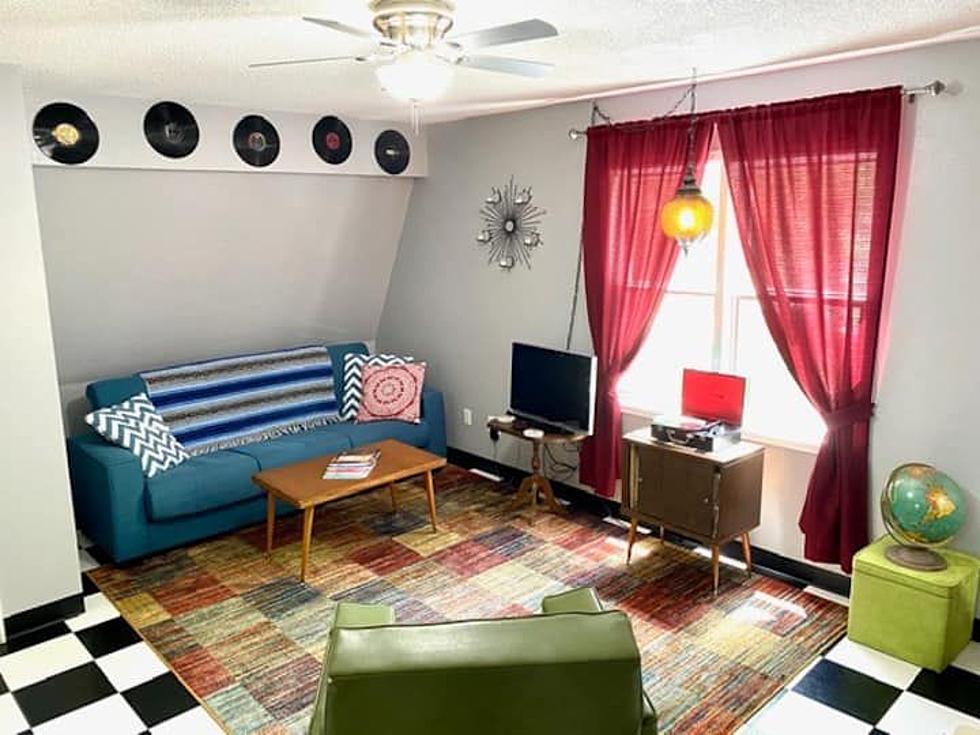 This '60s-Themed Iowa Airbnb is Groovy, But Not too Far Out [GALLERY]
Airbnb
The good ole days are back again for the person renting a stay at this groovy, '60s-inspired studio apartment that's not too "far out" in Pella, just a couple hours from Cedar Rapids!
It's a second-story walk-up with access from a staircase and a quick walk to the best Pella has to offer, according to your host Sheryl. It's near the "city park, historical buildings, restaurants, bakeries, meat markets, stores, Central College, movie theater and much more to explore."
Guest will have their own kitchen with utensils, refrigerator, electric stove, microwave, coffee maker, toaster, blender, and an old shake maker. Get even more of the retro '60s experience by handwashing any dishes and utensils you use (which, as mentioned, are provided), as there is, unfortunately, no dishwasher.
Can you dig it? If you can, then come on baby, let's do the twist and book a stay to squeeze up to three guests into this rockin' retro find.
Additional amenities provided include Wi-Fi, kids' games, toys and books, a travel crib, and free parking. Heating, air conditioning, and oh, TV with standard cable so you can watch your favorite Gilligan's Island, Bewitched, or I Dream Of Jeannie episodes and beyond, living the Happy Days (yeah, I know that was filmed in the '70s but based in the '50s and '60s so...aaay!) This looks like a fun stay for just $121 a night.   Perhaps a great spot for a family of 3 moving to the area and needing a few extra days. Check it out.
'60s Studio Apartment Airbnb in Pella
Free or Cheap Iowa Road Trip Destinations
Want to have some summer staycation fun... on a budget? It's easy to do in Iowa!
All Aboard! Train Depot Airbnb in Washington, Iowa