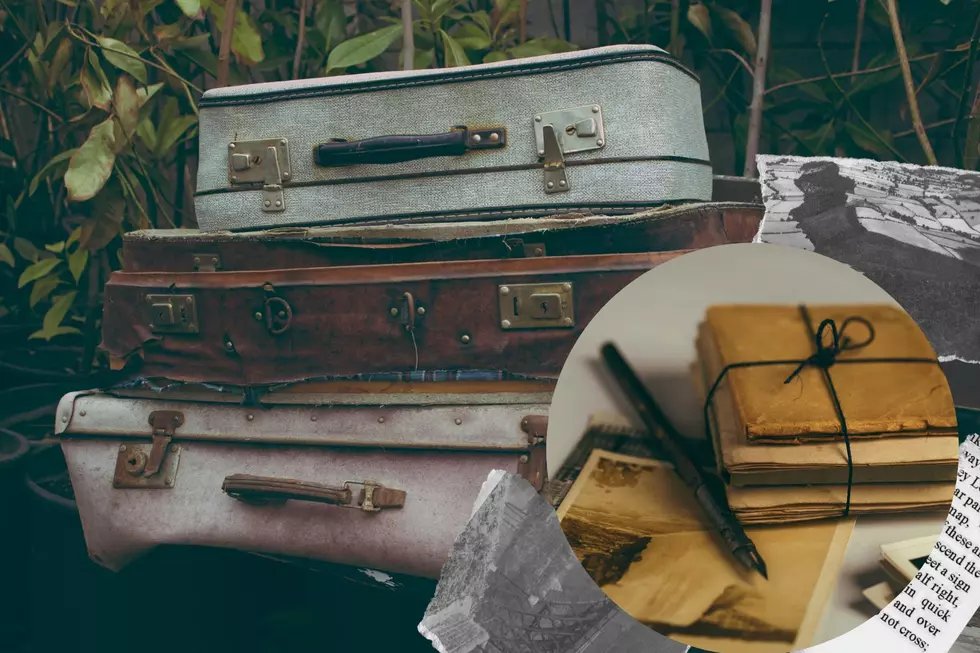 Suitcase Found in Ceiling Inspires New Shakopee Bar
Photos by Gio and Joanna Kosinska on Unsplash
Yeah, you read that correctly, an old suitcase found in a ceiling of a building inspired a new bar in Shakopee that will open up soon! However, it is what was found in the suitcase that really inspired the idea of this bar.
What we currently know as Dangerfield's Supper Club is soon going to transition into Shakopee House, the rebranded supper club. But wait there's more. Tony Donatell, the new owner of Dangerfield's, bought the place from the previous owner of 30 years, Gus Khwice, and had every intention of continuing the Dangerfield's name.
However, history decided to emerge while Donatell and crew were going through things and the building itself. swnewsmedia.com notes that a moving bookshelf and decades of information gathered through the historical society were found, as well as an old gambling machine. But what is really interesting is that while renovating Donatell discovered a leather suitcase in the ceiling of the basement I believe.
This suitcase belonged to Lawrence H. Cumberbatch, who used to be a bartender in the building during the 50s. the suitcase contained many items such as "postcards, cocktail recipes, maps, and a collection of rum, gin, and whiskey from the early 1900s," explains Bring Me The News.
After Donatell contacted the Cumberbatch family it was discovered that "He was a "rum runner" during prohibition, regularly traveling between the United States and the Caribbean," according to swnewsmedia.com. After retiring from being a bootlegger, He later moved to "Minnesota with his wife and worked as a bartender for the St. Paul House and the Millpond Club. Cumberbatch had dreams of opening a Caribbean-themed basement bar while working at the Millpond Club but passed away before he could do so." Upon discovering this, Donatell wants to honor Cumberbatch, and bring his dream to life.
With that, the Rum Row Basement Tiki Bar, will open soon in the basement of the Shakopee House and will offer one of Minnesota's largest rum collections. It is noted from Bring Me the News Rum Row will center around a tropical vacation feel and a bit of escapism. So not only will Shakopee House honor 1940s-era supper clubs and speakeasies that the building once hosted, but it will honor the dream bar Cumberbatch wanted for the building he once worked in.
Donatell explains to swnewsmedia.com that "this building has so many stories to tell that we just couldn't help but throw it back in time and try to capture some of those memories and those stories."
For more on the history and what Shakopee House includes, check out the articles from bringmethenews.com and swnewsmedia.com. All information is credited to the two articles.
'Goth Castle' for Sale 90 Minutes from Rochester
Buckle up, this home that has been named the 'Goth Castle' is quite the house and it's currently for sale in Hudson, WI for $1.1 million.