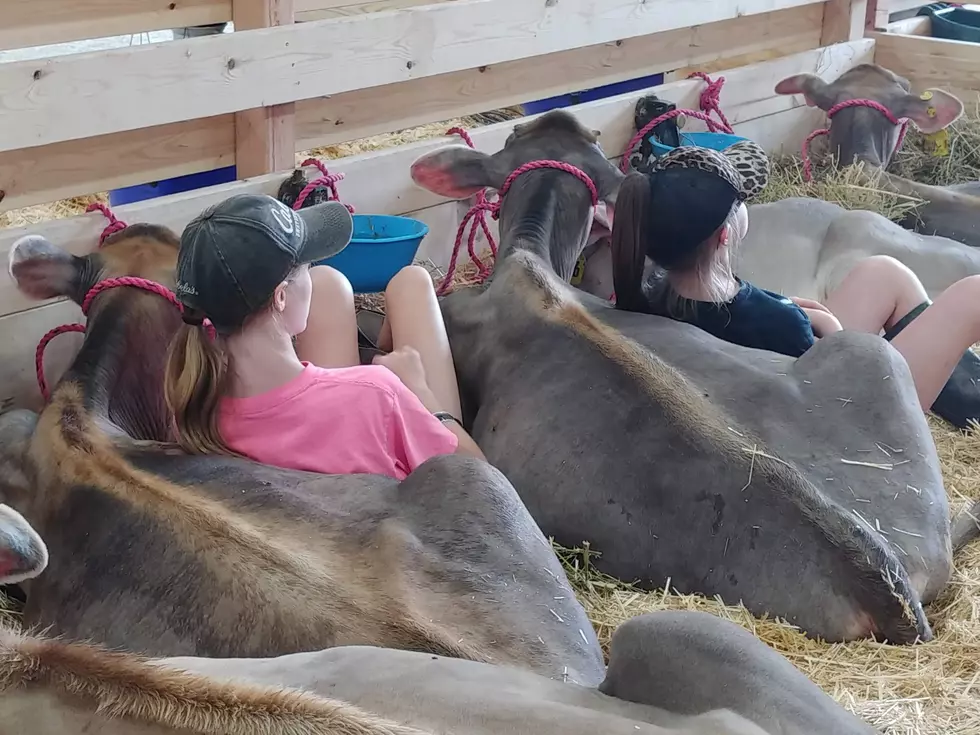 Stormy Start to the Steele County Fair
Roy Koenig/Townsquare Media
As fairgoers at the Steele County Fair were gathering for the 5 pm opening ceremony, the public address speakers were blaring the news of a tornado warning in Steele County. The weather cell southwest of Owatonna reportedly did some damage to buildings.
The rain cleared out of the fairgrounds about the time of the official opening on the biggest county fair in the state. Activities were delayed 30 minutes.
Even before the official opening of the fair, the Livestock Hall of Fame and Equine Hall of Fame induction ceremonies were held at the show arena. Bob Chladek and Ron Van Nurden joined the Livestock hall. The Farm Family of the Year award went to Clover Glen Farms, Glenn Johnson and Deb McDermott-Johnson.
The new Wayne and Betty Kubicek Family Cattle Haven was put to use for the first time. The barn replaces a pair of 60-year-old structures. A couple of people commented about the improvement in lighting compared to the old barns. The cleaning area is much bigger as well.
The leveling of the north end of the racetrack allows for another path from the west side to the east side of the fairgrounds. That also clears the way for a few more vendors and attractions. The Steele Saloon made its debut Tuesday.
Owatonna Live is streaming interviews everyday on their own and the fair's Facebook pages. One of Tuesday's features highlighted some of the ways KRFO have been active at the fair for so many years.