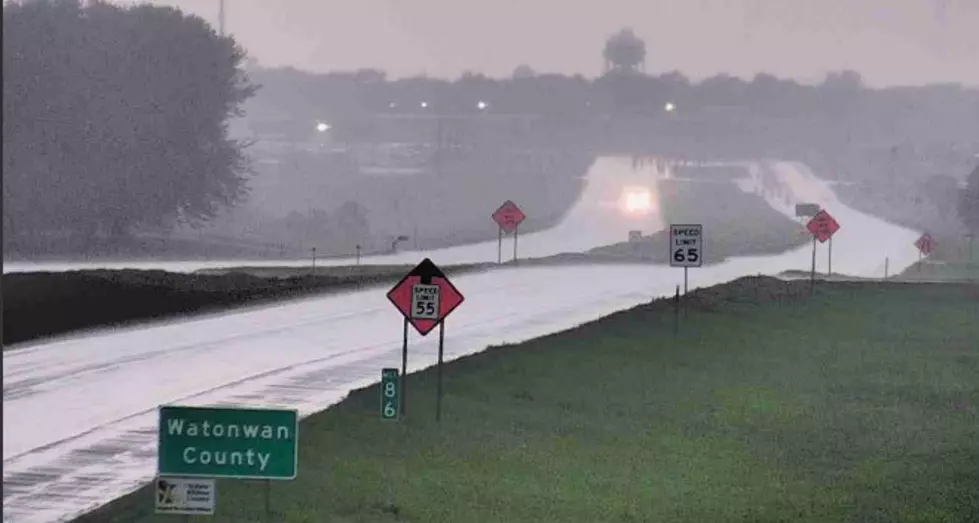 Storms Headed To Southeast Minnesota
MnDOT
Rochester, MN (KROC AM News) - Stormy weather may disrupt the holiday plans for southern Minnesota residents - but only for a short time.
A line of thunderstorms has been moving across the southern half of the state since early Sunday.
It has already produced 1 - 2 inch sized hail and rain in some areas in southwest and south-central Minnesota.
The line is expected to move easterly through the rest of the morning and then into Wisconsin by early afternoon. A thunderstorm watch has been issued for the region through 1:00 Sunday. After the storms exit, very warm and humid air will move in.
Very strong winds were common across southern Minnesota for several hours on Saturday with gusts as high as 50 mph in some areas. The Rochester airport recorded a peak wind gust of 47 mph.
LOOK: Here are 50 political terms you should know before the upcoming election