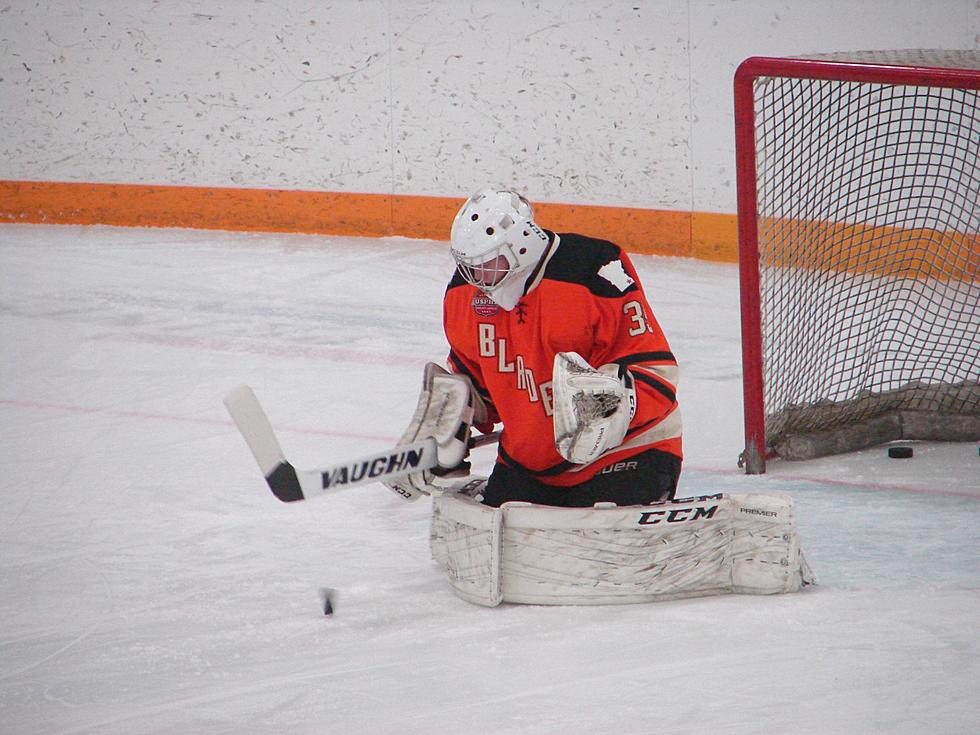 Steele County Blades Goalies Develop Supportive Relationship
Roy Koenig/Townsquare Media
It's one of the toughest spots to play in sports. The goalie can be the hero or the goat. Who better to provide support than fellow goalies?
The Steele County Blades have three goalies on their roster. Tim Grounds (Jamestown, N.D.) has carried the bulk of the load with a 13-6 record. Mike Severson (Viroqua, Wis.) is 7-7. Their statistics are very similar with a goals-against-average of about 3.00. Each has a saves percentage of .900 and two shutouts.
Nick Mizen (Newcastle, Australia) is unbeaten at 8-0 with a lower GAA (2.26) and higher saves percentage (.928) but he understands and accepts his role as a backup. He says the team is very close and comes together well when there have been any tough times. Mizen says he likes the snow, especially while people in his home country deal with a heat wave.
Severson says the three players work together and are able to gently critique each other to help one another improve. He really enjoys playing at the Four Seasons Centre in Owatonna. He feeds off the big crowds and says it is a first-class facility.
Steele County gets a playoff preview as they play River Falls on the road Thursday, February 16, and at home Saturday, February 18, on Hearts and Hockey night at 7:30PM, hosted by Josten's, Youth 1st of Owatonna and the Steele County Blades.
The Blades wrap up the regular season Sunday, February 19, against Chicago at 3PM. The first playoff game is scheduled for Friday, February 24. The first round is a best of three series.