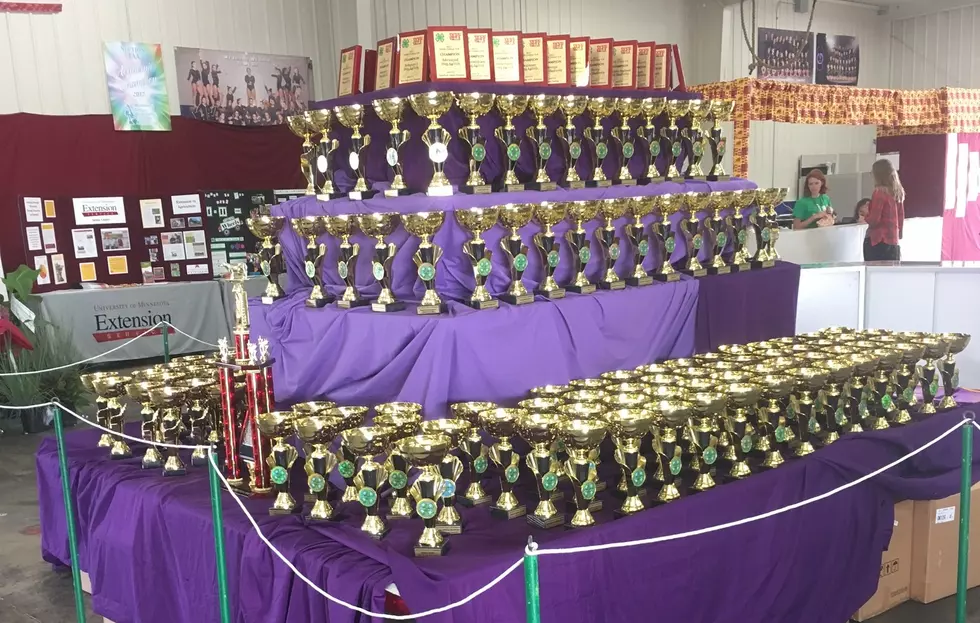 Steele County Fair Attendance Up
Tamara Gruhot / Townsquare Media
The Steele County Free Fair got off to kind of a slow start with wind and rain, but two great days over the weekend really gave it a boost. I noticed that when I headed out of town on Saturday it seemed as if every parking lot had a full sign.
The estimated attendance for this year's fair is 300,717, which is an improvement over the estimated 279,737 who attended in 2016. A fair record in regards to ATM transactions and ATM cash distributed was set. This year, 2,624 ATM transactions took place compared to 2,416 last year. ATM cash distributed this fair was $168,000 compared to $149,000 in 2016.
Mega-Ride ticket sales were down this year from 5,477 last year compared to 4,812 this year.
Get ready for next year's fair as it'll be a special one. 2018 will mark the 100th year that the fairgrounds have been in their present location. Dates will be August 14-19 with a theme of " A Century Scene in 2018"