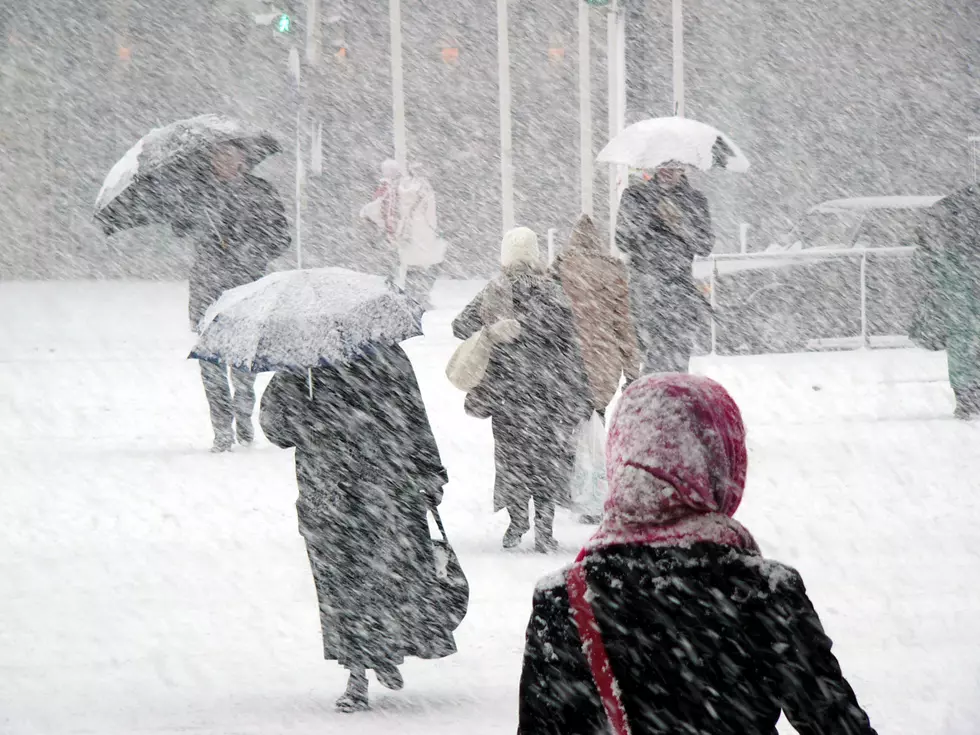 Snow Appears in Forecast for the First Time This Season in Southern Minnesota
Getty Images, Dreef
Enter your number to get our free mobile app
So I was minding my own business, looking ahead at the weather for this weekend and an unpleasant surprise popped up in front of me. Snow is officially coming up in the forecast for the first time this season in Southern Minnesota. And it is supposed to come this weekend.
Yeah, I'm not pleased either. It's just the beginning of October. Not cool! However, we shouldn't see much snow at all. Let's hope it stays that way.
On Saturday morning Southern Minnesota could see a rain/snow mix according to the weather prediction from the National Weather Service. So that right there is already a better prediction that just straight snow. There is also (right now) only a 20% chance of this mix happening, so there is a chance we won't see anything!
Another important thing to note is the temperature. The low for Friday night into Saturday morning is 35 degrees, hovering right on the edge of freezing. So maybe we won't see any snow and we'll just see some really cold rain.
I'm looking at the potential good outcome here. I'm not ready for snow yet. My rule is that we're not allowed to get snow until after my birthday (which is the end of October) and sometimes it works out! Maybe it won't work in my favor this year.
GET SOME: 10 Items to Stock Up on Now Before They're Gone This Winter