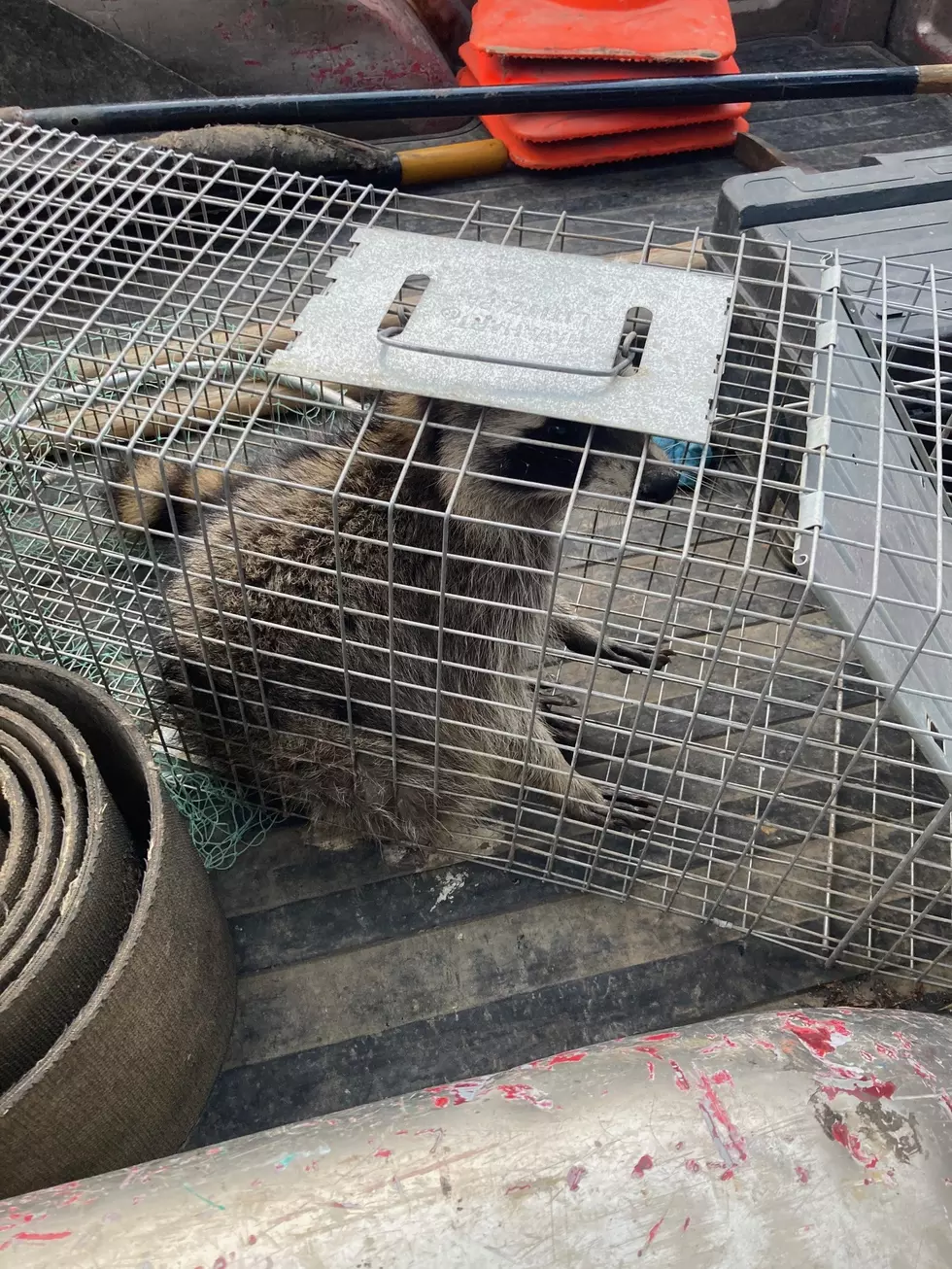 Hissing Masked Bandit Captured Near Wanamingo Elementary School
Wanamingo Masked Bandit in Cage. Photo from Bryan Boysen
There were some tense moments this morning when a raccoon was seen across the street from Wanamingo Elementary School.  Superintendent/Elementary Principal Bryan Boysen tells KDHL the raccoon was obviously not acting very healthy.
A City of Wanamingo employee and Goodhue County Sheriff's Deputy Jeff Sjoblom were dispatched to the scene to capture the masked culprit.  Boysen says concern surrounding rabies being a possibility is why they phoned authorities with approximately 150 elementary kids just across the street.
At one point the kids were cheering on Deputy Sjoblom to "get him."  Some even screamed across the street to "shoot him."
The Deputy reportedly did take his revolver out but decided not to shoot with so many young witnesses.
Sjoblom works part time through the Sheriff's Office at Wanamingo Elementary School.
Boysen thanked the daring duo for "keeping our school safe this morning" on the school Twitter feed.
Boysen says the raccoon stood on it's hind legs and hissed at it's captors and was seen doing the same behavior in the yard with nobody around.  "It appeared to be hissing at the house," Boysen remarked.
They did capture and cage the critter.
CHECK THIS OUT: 13 Crazy Facts You Might Not Know About Minnesota