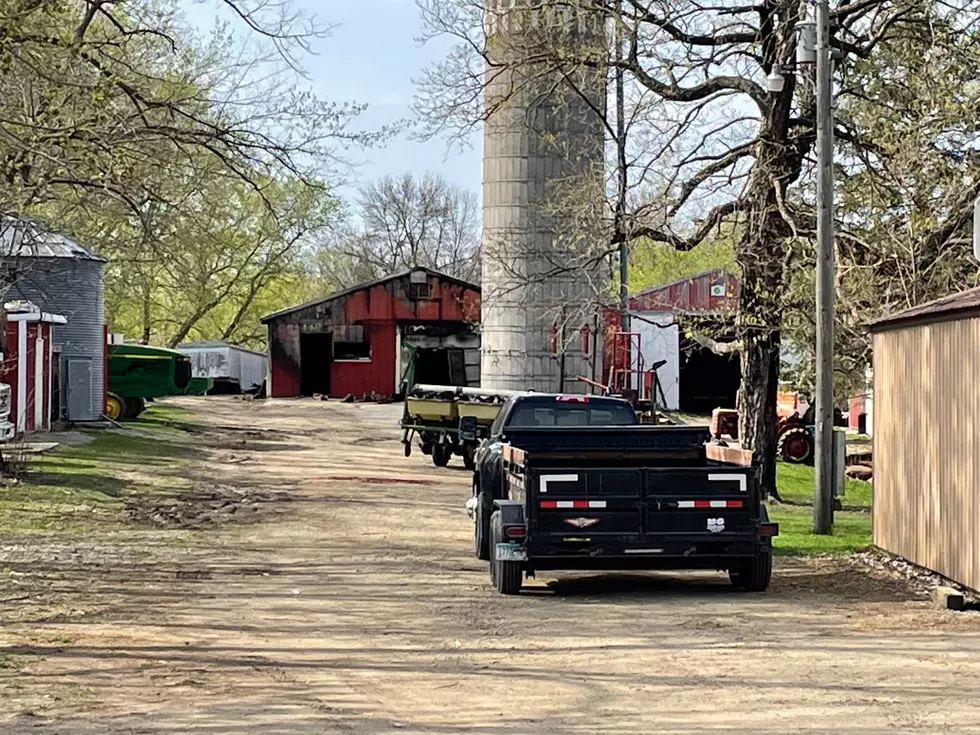 Update State Fire Marshal Toured Rural Faribault Shed
Shed at 5125 250th St. E. Walcott Twp., Rice Co. Mn. Photo by Gordy Kosfeld
Dustin Dienst, Faribault Fire Chief met with an investigator from the State Fire Marshal's Office this morning about the investigation into a shed fire that ocurred over the weekend.
Dienst told KDHL it could be awhile before a cause is determined and one might not ever be determined.  He did say the fire was, "Not suspicious."
The call to dispatch was at 2:18 p.m. on Saturday, May 7, 2022.  In addition to Faribault Firefighters, Rice County Sheriff's Deputies and North Memorial Ambulance responded.
Fire Chief Dustin Dienst was happy with the outcome saying, "No one was hurt and firefighters did a great job of saving many of the contents in this building."
Upon arrival heavy smoke was seen pouring out the north end of the building.  No people or animals were inside the shed.
Dienst explained there is another building attached by a walkway to the building that caught fire and stated,  "It was not involved upon our arrival."
Firefighters made entry to the building through a man door and knocked down the flames.  The overhead door was cut open for a larger access and to help ventilate the smoke and heat. Medford Fire provided mutual aid by shuttling water.
The Faribault Fire Chief says a few trips were made to refill their 3,000 gallon tanker.
The building and it's contents were heavily damaged.  Crews cleared the scene at 4:28 p.m.
The Faribault Fire Department immediately began working with the property owner to determine the cause.
Due to the extent of damage the State Fire Marshal's Office was contacted to assist with the investigation.
Dienst said with no injuries and no apparent suspicious origin he did contemplate not calling them in.
Check these out.
KEEP READING: Scroll to see what the big headlines were the year you were born