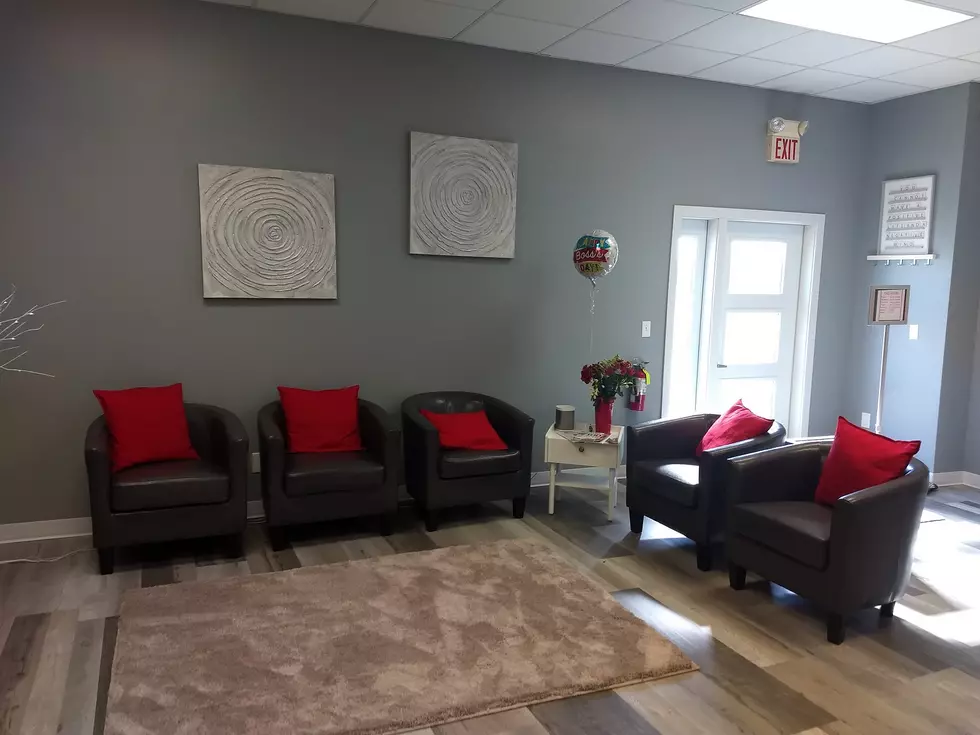 Red Wellness Spa Is Open in Owatonna
Waiting area Melissa Hall/TownSquare Media
Last Friday morning, on the "Talk of the Town" segment, we had the Owatonna Chamber of Commerce, always a good conversation with Brad Meier, Cory Baumgartner from Beltone, and Tracy Zimmerman and Kaitlin King from Red Wellness Spa. 
Located in the old Hallmark building, the Red Wellness Spa has really taken over and revamped the space. From a welcoming waiting room, to the treatment rooms, with over-the-top soft sheets, it's an experience you really should check out. Yes, you will have to take off your shoes in order to walk past the door, and that is in order to feel more relaxed. After all, when you take your shoes off at home, you generally feel more relaxed. After being on-air with the Chamber, Tracy and Kaitlin invited me over to get a tour and find out more about the spa.
They offer so many different services, probably most intriguing is the SculptLight, which will help with some of those "target areas" in addition to diet and exercise. You get these paddles attached to you in your target area, some cool kind of science stuff happens, and then you get to relax in their Red Cocoon Fitness Pod.
That looks like a nice place to shut out the world for a half hour. You can even get into the pod, without doing the SculptLight treatment, and I was told it can help with aches/pains, detoxing, setting a sleep schedule, and I was also assured it could help with my eczema. I am going to have to try it for that reason alone.
And you know how the sheets in a spa can feel so luxurious? So inviting? Makes you wish you had a set at home? You can, they have a catalog and you can order them for yourself. They also have aromatherapy, essential oils, beads, bath bombs and fizzes, all for sale, so you can walk out with some of the products that you fall in love with during a day at the spa. You can find even more information about the Red Wellness Spa by checking our their Facebook page.