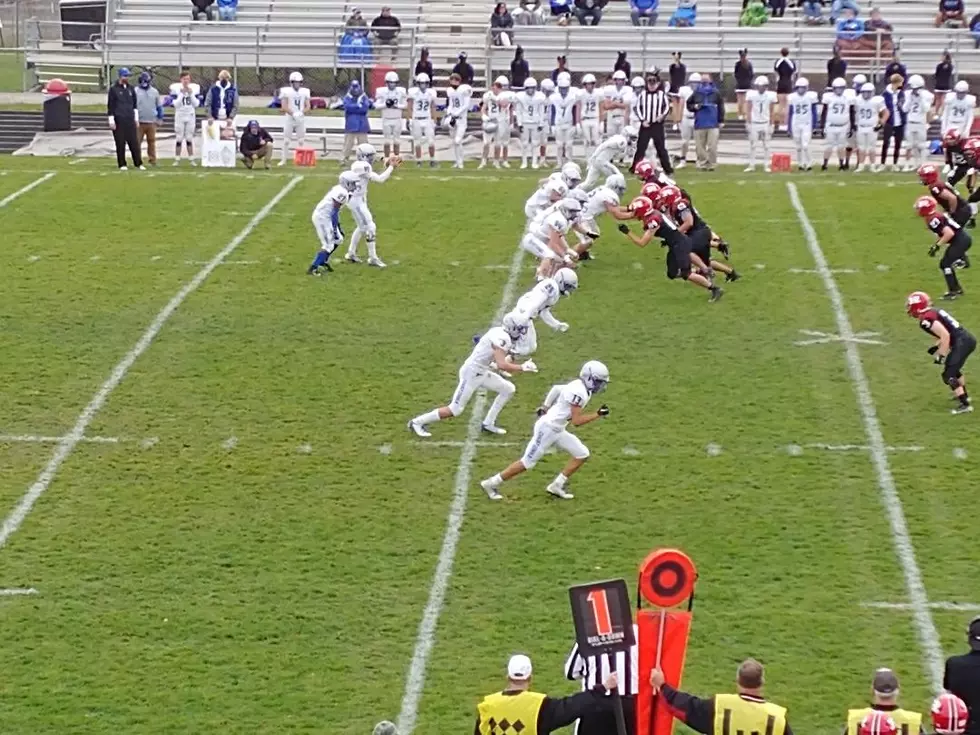 Prep Football: Week 5 Schedule
Roy Koenig/TSM
Week five of the high school football season features some great local match-ups. Owatonna (3-1) hosts Mankato West (4-0) in a top-ten showdown. Medford (3-1) entertains Randolph (3-1) for the Tigers Sack Cancer game. Chatfield (3-1) is at Triton (3-1) at the Snake Pit in Dodge Center. Listen for the AM 1390 High School Coaches Show Saturday morning at 9 am for a recap on these games.
Enter your number to get our free mobile app
Friday, November 6
Mankato West at Owatonna, AM 1390 KRFO
Randolph at Medford, Kat Kountry 105 FM
Chatfield at Triton
Austin at Rochester John Marshall
Byron at Kasson-Mantorville
Faribault Bethlehem Academy at Goodhue
Fillmore Central at Hayfield
Maple River at Martin County West
Plainview-Elgin-Millville at Lake City
Red Wing vs Rochester Lourdes, at Rochester Century High School
St. Clair/Mankato Loyola at United South Central
Stewartville at Cannon Falls
Waterville-Elysian-Morristown at Janesville-Waldorf-Pemberton
Thursday, November 5
Rochester Century 34, Northfield 17
Rochester Mayo 48, Mankato East 23
WInona at Faribault, cancelled
Looking ahead to week 6, Medford and Triton were both left looking for an opponent and will play each other at Dodge Center on Wednesday, November 11. The Tigers were originally scheduled to play Kenyon-Wanamingo, but the Knights had to cancel their final two regular season games. The Cobras were going to play Zumbrota-Mazeppa, but the Cougars canceled.
Owatonna is scheduled to play at Northfield on Wednesday, November 11. Blooming Prairie is scheduled to return to action with a game at Fillmore Central. The Awesome Blossoms missed weeks four and five. Likewise, NRHEG is set to return to play with a Thursday, November 12 home game against Norwod-Young America.
KEEP READING: 10 Safest Neighborhoods in the Faribault/Owatonna Area
DING DONG: Southern MN Home Looks Like It's Straight Out of a Magazine
2020 Black Friday Deals and Information