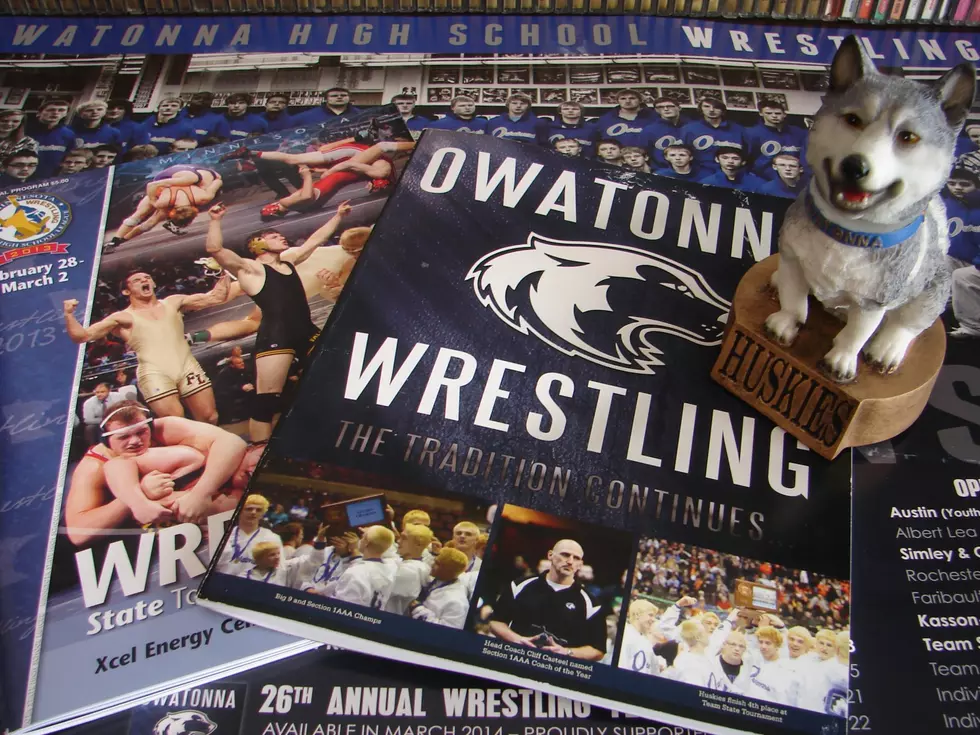 Peyton Robb Wins Two Gold Medals at Cadet Pan American Games
Roy Koenig, Townsquare Media
Incoming Owatonna High School senior Peyton Robb went unbeaten in Buenos Aires to bring home a pair of gold medals from the Cadet Pan American Games.
Robb, of Medford, won titles in Greco-Roman and freestyle competition, going a combined 6-0, according to the Team U.S.A. wrestling website. In fact, he didn't allow a point in those matches. Robb outscored his opponents 57-0. Wrestling in the 69 kg/152 lb. division, he beat each opponent 10-0 during the freestyle competition. He also scored a tech fall in each match of the Greco-Roman tournament.
Robb says in a YouTube video, "I was just going out there and attacking, ready to control by ties and do my moves." He also stated, "In that last match I felt it was a little tougher, obviously it was the finals...I had three matches that were ended by the end of the first period."
As a group, Team USA captured five championships and 10 medals in Argentina. Robb is already a two-time Minnesota high school state champion and three-time finalist and will wrestle for South Dakota State University.